Wow! See This Rare First Production 1954 Corvette
Author: Jason / Date: August 9, 2022 / Tags: 1954 Corvette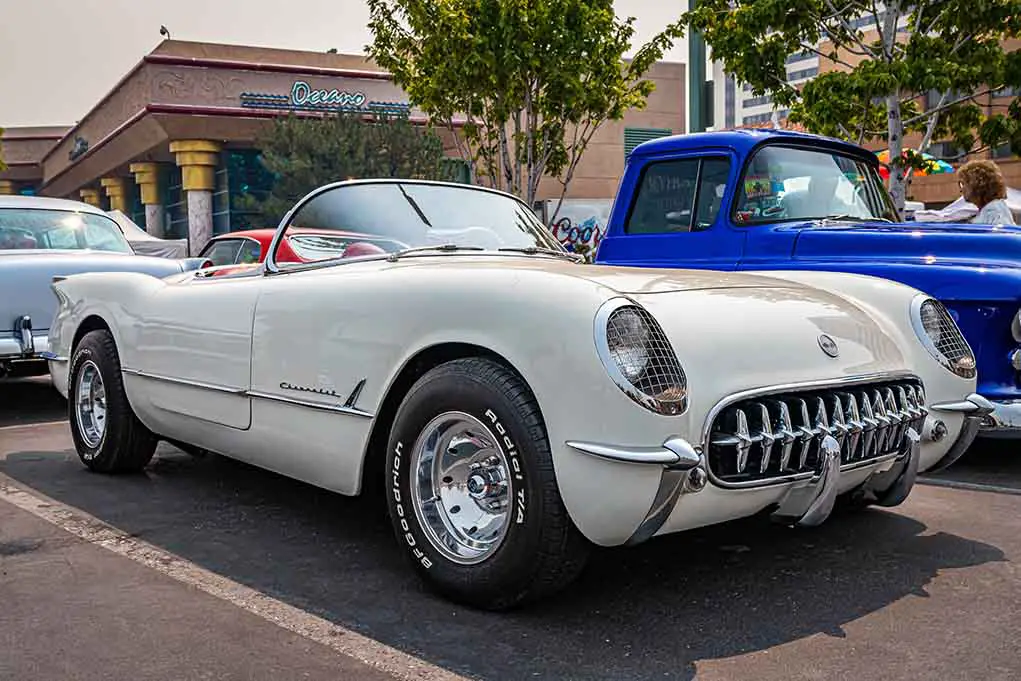 (RareCarMarket.com) – The Chevrolet Corvette is a masterpiece of precision engineering and performance — but it wasn't always that way. When General Motors (GM) first started producing these cars, they were essentially Frankensteins, made of parts from other production vehicles. Jay Leno got the chance to look at one of the first production Corvettes to come off the assembly line, a rare opportunity even for Leno. 

Chevy introduced the Corvette late in the 1953 model year, building around 300 on a makeshift assembly line — essentially handmaking each one. For the 1954 model year, the company set up an actual production line and produced 3,600 of the classics, modifying features several times during the run. The first generation (C1) would continue production until 1962. 

Early Corvettes were nothing like the powerhouses people see today, but they were pretty powerful for their time. The 1954 model came with a Blue Flame inline-six engine, producing around 150-155 horsepower, paired with a two-speed Powerglide automatic transmission because GM didn't have a manual transmission capable of handling over 150 horsepower. 

While many cars from that era had steel bodies, Corvettes featured fiberglass bodies, a revolutionary material. Most of the 1954 models were the beautiful white color with the red interior shown in the video.

Jay Leno thoroughly goes through this model with Mike McClosky, a veteran Navy pilot and professional Corvette restorer. It may not be the very first Corvette off the assembly line, but it's the highest-ranked Corvette in the National Corvette Restorers Society with a 99/100 rating. Not to mention, it's a piece of history. 

Copyright 2022, RareCarMarket.com