Wheeling and Dealing: How to Score a Sweet Ride without the Salty Price Tag
Author: admin / Date: August 9, 2022 / Tags: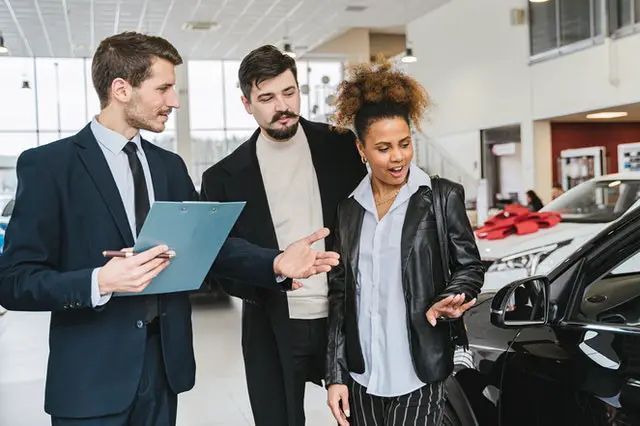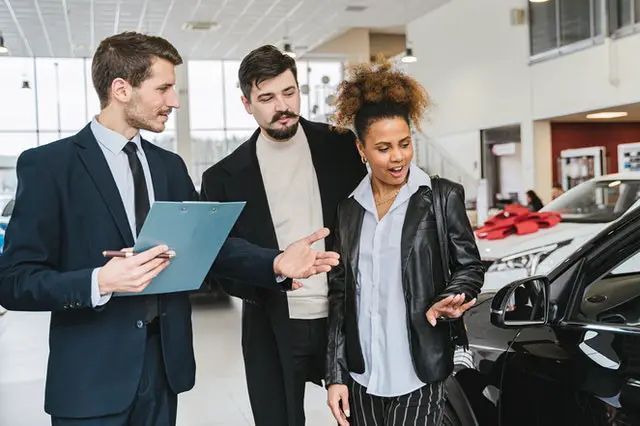 Whether you are in the market for a used car on a budget, something practical yet luxurious for the family or just want to go all out on your ultimate dream machine, there are a few crucial steps you should take before signing on the dotted line. As many car dealers will tell you and so poignantly put by the late and great Enzo Ferrari, "If you can dream it, you can do it," – but at what cost? 
This article will lay all of that out for you so that signing and driving never felt better.
Before You Buy
There are several factors that need to be considered before going car shopping. Let's be real. The days of driving car lot to car lot, getting swarmed by salesmen in cheap suits, is over (can I get a hallelujah!). Instead, we let Google do the walking and research. 
Have you already decided on a specific make and model? Look it up. Pay careful attention to things like safety ratings and recalls; what are the stock features versus upgrades that can drastically increase the price of a vehicle; and, once you find something you like, look at the CARFAX report to ensure there have been no prior accidents. If overlooked, this can lead to a laundry list of expensive repairs down the road.
Better Safe than Sorry
Heed the words of yet another Ferrari CEO, Sergio Marchionne: "Mediocrity is not worth the trip." Do not – and I repeat DO NOT – go to a car dealer without having done your homework first, in addition to checking out some of the available comps in the market. If money is not an object, go to town, but we all deserve to know that we are getting exactly what we pay for. 
Getting the Discount
To get the best deal, you need to roll up your sleeves and get ready to get a little dirty. This means creating an effective bidding war, getting at least 5-7 car prices/quotes from different dealers. If you live in a small city, don't limit yourself by staying local. A pro tip is to use the zip codes of nearby cities or states. You can save hundreds or even thousands of dollars just by driving a bit further to pick-up your car. On the contrary, a great out-of-state deal may be all you need to get a local dealer to match the price.
Let the Bidding War Begin
Now that you've gotten the prices, rank them from the lowest to highest price.  It is advisable to first contact the dealerships who had the highest prices. It is of value to note here that car prices are purposely confusing to get you to spend more. However, you only need to worry about two numbers, the MSRP and the Out the Door (OTD) price for comparison purposes. 
The MSRP is the "sticker" price required by law to be shown in the window of a new car. The manufacturer decides a retail price for each model (base MSRP) and then adds on the suggested retail price for each option, like heated seats or a spoiler. For the bidding war to work, you must look at cars that are equipped with the exact same set of options. The easiest way to verify this is to make sure MSRP is the same for the car prices you are comparing.
Let's Make A Deal
Now that you've ranked the initial prices, it's time to turn up the heat and get the dealers bidding against one other, creating that aforementioned bidding war where you will be the winner. Contact each dealer and give them the chance to beat the best price you've received so far, starting with whichever dealer gave you the highest price and work your way down the list. Ask each of them to go lower than the "price to beat" – your current best offer – just like a reverse auction. If you are open to making a few calls, you will likely get a better deal. Let the dealers know you are going to buy within a few days.
If you are not comfortable on the phone, you can still run your bidding war completely via email but be sure to set up another email address that you will only use for buying a car.  This will allow you to easily keep track of your communications and, after you've purchased your vehicle, you can stop using that email and never hear from another car salesman again. 
Keep in mind, the best time to buy a car is towards the end of the month, when salesmen are trying to hit their monthly sales targets. Sometimes if a salesman (or the entire dealership) is close to hitting a bonus, they may be willing to sell cars for bigger discounts or even at a loss if the bonus is big enough.
Sealing the Deal
When you've reached a satisfactory price, ask the dealer to email you with the VIN number, MSRP, all taxes and fees, and the final out the door price so you have something in writing. Be sure to bring the dealer's email with you to the dealership so you can compare these numbers to the figures on the contract. You never know when they're going to pull a fast one. And don't be afraid to ask for a test drive before you close the deal. That way, you can check the car for any issues and make sure you are getting the trim and options you requested.
You would think that, by 2021, the car buying process could be completed 100% online. Unfortunately, it's quite difficult to line up car deals only using email and car salesmen have gotten stingy, limiting the amount of information they share via email and waiting to make their move in person, where they have a better chance making a sale using their powers of persuasion. By following the above steps, you will not only save money but the aggravation that makes most car buying experiences a drag.