What Happens When You Bury a Classic Car for 50 Years?
Author: Jason / Date: September 6, 2022 / Tags: classic cars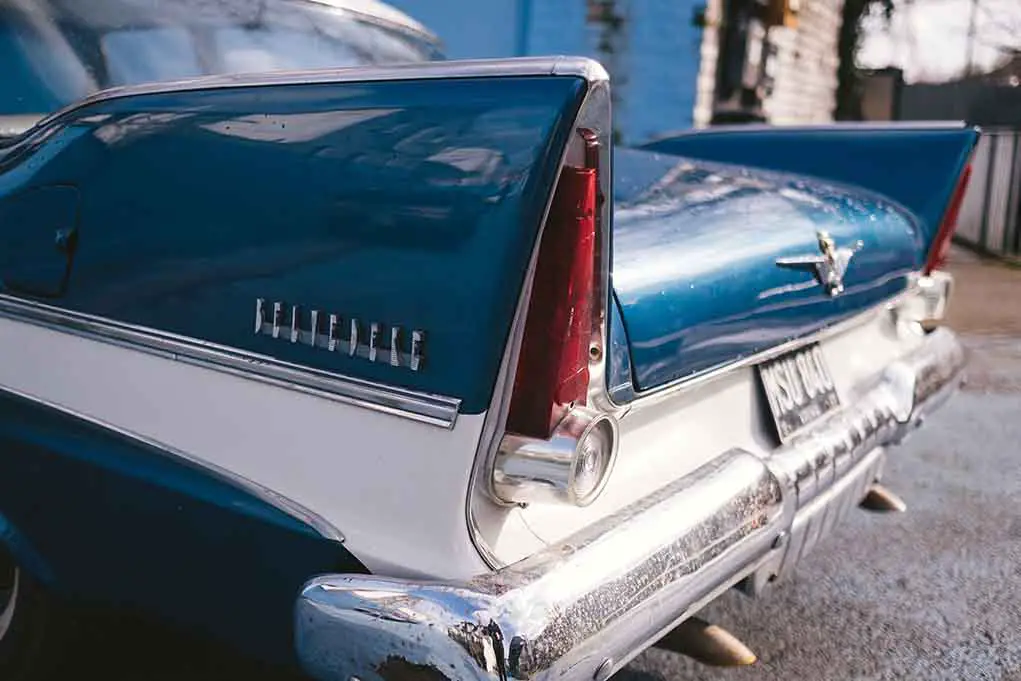 (RareCarMarket.com) – Time capsules offer people a glimpse into what life was like years ago, and some people sure know how to get creative. Take the City of Tulsa, Oklahoma, for example, it wanted to go big to celebrate its 50th anniversary of becoming part of the union, so officials buried a 1957 Plymouth Belvedere along with several other items, including beer cans, cigarettes, gum, lipstick, an unpaid parking ticket, and a little sum of money. The car would remain underground until 2007 — 50 years later. 
On June 15, 1957, Tulsa officials lowered the desert-gold coupe into a concrete vault. Inside was also a gas can and motor oil, in case the future was free of fossil fuels. In addition to giving those 50 years in the future a glimpse of the past, it was also designed as a reward for the 1957 resident that came closest to guessing the city's population in 2007. The winner would also receive a savings account that started with only $100. 
In June 2007, the unveiling arrived. After removing several feet of dirt that lay on top of the vault, it was time to crack it open — and the revelation startled people. Inside, the '57 Plymouth was still wrapped in plastic but sat in several feet of water. The team that constructed the vault claimed it could withstand a nuclear blast yet apparently wasn't watertight. 
After pumping out the water, the crew moved the Belvedere to the convention center, where the city unveiled it to the public, exactly 50 years after it was buried. When they removed the plastic tarp, they found the car was completely coated in rust, the inside was unsalvageable, and many of the items left in the car had disintegrated. Then, it was time to declare the winner. Raymond Humbertson won with his guess of 812, but unfortunately, he died in 1979, so the car went to his 100-year-old sister Catherine and her family. 
The car was unusable in its current condition, so Dwight Foster, the owner of Ultra One, offered to help remove the rust. While the car looked much better, it was still undrivable. Foster held the car in the company's warehouse until finding a new owner in 2015 when the Historic Auto Attractions Museum in Roscoe, Illinois, decided it would display the Plymouth. It still resides there today. 
Copyright 2022, RareCarMarket.com