Unveiling the 1962 Ford Econoline: A Pioneer in Utility
Author: Jason / Date: July 13, 2023 / Tags: Ford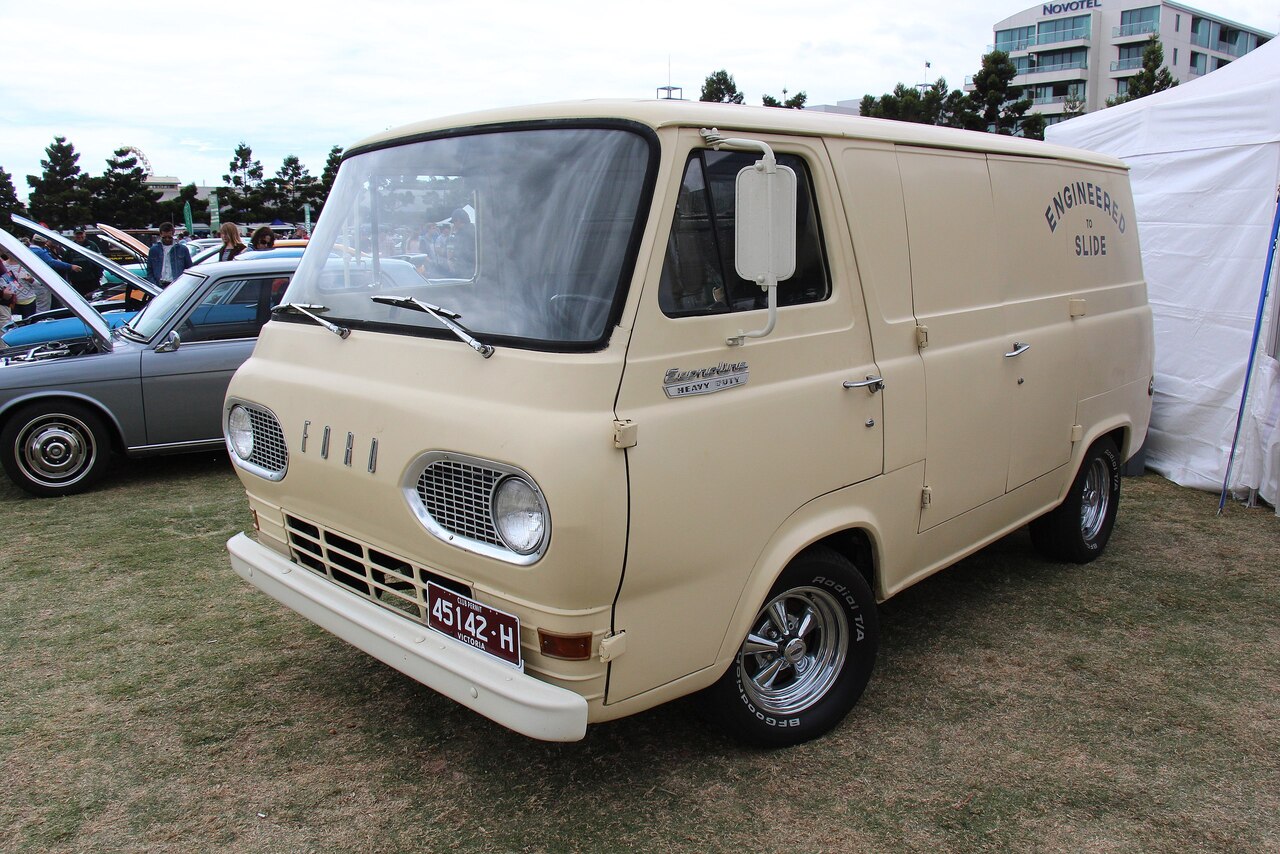 (RareCarMarket.com) – The 1962 Ford Econoline, a versatile and innovative van, marked a significant development in the history of the American automotive industry. This model's unique features, design, and usability made it a game-changer in the realm of light commercial vehicles. This essay explores the 1962 Ford Econoline's history, design, and performance characteristics.
Historical Background

The Ford Econoline was first introduced in 1961 as a compact van to compete with the Volkswagen Type 2 and Chevrolet Corvair.
The 1962 model, as the second year of production, saw improvements from the debut model while retaining the distinct "cab over engine" design.

Design and Features

The 1962 Econoline featured a unique forward-control or "cab over engine" design, which allowed for a compact overall length while still providing substantial cargo space.
The model was offered in three body styles: delivery van, pickup truck, and station bus. The van variant was the most popular due to its significant cargo capacity.

Performance and Capabilities

The Econoline was powered by a 2.4L inline six-cylinder engine, producing 85 horsepower and 150 lb-ft of torque. This power was more than sufficient for its intended commercial usage.
Despite its compact size, the Econoline could carry a payload of up to 1,000 pounds, making it an excellent choice for small businesses and tradespeople.

Significance and Legacy

The 1962 Ford Econoline set a benchmark in the American automotive industry, showcasing how utilitarian design can meet everyday usability, and thus revolutionized the light commercial vehicle market.
The Econoline's success paved the way for the development of future generations of Ford E-Series vans, which continue to be a mainstay in the commercial vehicle sector.
The 1962 Ford Econoline encapsulates Ford's commitment to innovation and practicality. Its unique design and impressive capabilities transformed the light commercial vehicle market and laid a strong foundation for the future generations of the E-Series.
Copyright 2023, RareCarMarket.com