Time To Make That Beauty Shine
Author: Jason / Date: September 30, 2022 / Tags: classic cars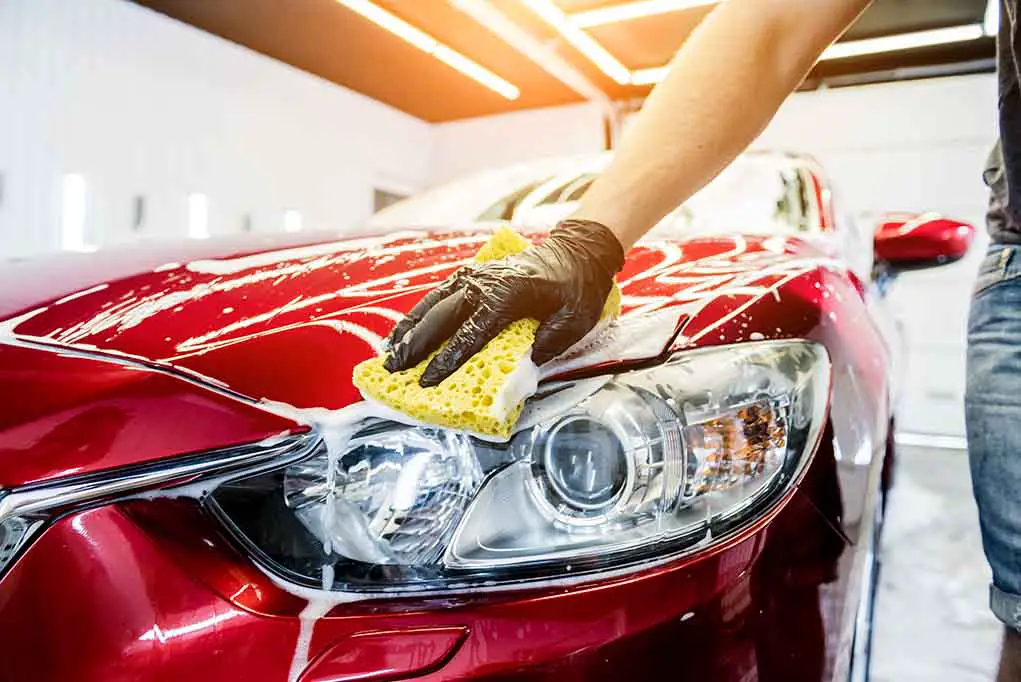 (RareCarMarket.com) – Part of owning a classic vehicle is keeping it clean and pristine. But don't take it to the local car wash — they can be too abrasive. These cars demand loving care to get that showroom shine. 
You should only hand wash your classic as it needs to have all the crevices cleaned and dried properly to prevent rust and corrosion. Starting from the top and working your way to the ground helps minimize the amount of contaminants you spread on the car such as grease or oil. Be sure to clean the wheels and tires last. 
Another must is to use specially-formulated abrasive free detergents. Other soaps work, but could damage or fade your paint, which could seriously impact not just the car's look, but its value as well. 
Waxing is important, too. You don't need to apply this barrier at every wash but doing it every six to eight weeks significantly helps your car stay clean, shiny, and free of contaminants such as dust, dirt, and pollen. You can also use a clay bar with some detailing lubricant before you apply any wax or polish to make sure your paint layer is perfectly clean. 
If the classic vehicle has chrome, which is a popular component on many, you'll want to pay special attention to these areas. 
Keeping your classic vehicle clean shows how much care about the look and value of your car. The next time you take yours for a spin, you can count on turning heads. 
Copyright 2022, RareCarMarket.com