This Woman Drove the Same Classic Car for Over 60 Years
Author: Jason / Date: September 6, 2022 / Tags: 1957 Chevrolet Bel Air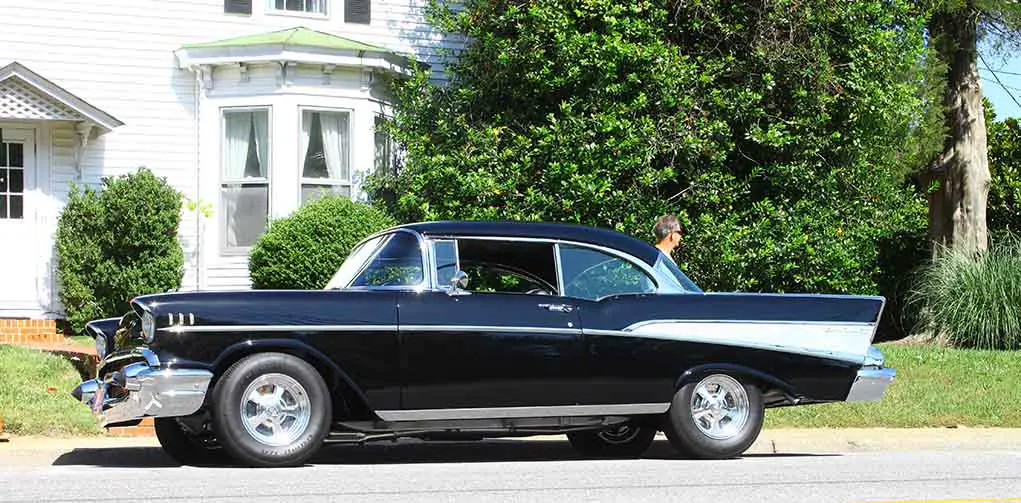 (RareCarMarket.com) – At one point in time, manufacturers built their cars to last, and some certainly have. After all, we wouldn't have classic cars today if they didn't. While there are plenty of vintage, antique, and classic cars on the road, there aren't many like the one Grace Braeger drives.

In 1957, when Grace Braeger was just 28-years old, she paid just $2,250 for a brand new car. She bought a 1957 Chevy Bel Air just before the launch of the '58 model. With that begins the story of the "57 Lady." Braeger has owned that very same Bel Air since the day she bought it, and the car looks just as lovely as it did all those years ago. 

Braeger asserts that she never bought another car because her '57 Bel Air was everything she needed. Some are likely wondering how the car owner kept it in such good condition all these years. She explains she was raised during the Great Depression and learned to take care of things. 


Having a car that long must mean she's had quite a bit of work done to it, right? Not exactly. Braeger claims she's had minimal issues with the car despite it being nearly 65 years old. Braeger and the '57 Lady even attended a 3-day car show in June last year to show off the vehicle.

Grace Braeger, who turned 93 this month, and her '57 Bel Air prove a vehicle can last a lifetime with the right amount of care and routine maintenance. 

Copyright 2022, RareCarMarket.com