This Once in a Lifetime Car is Headed to Auction
Author: Jason / Date: January 16, 2023 / Tags: auctions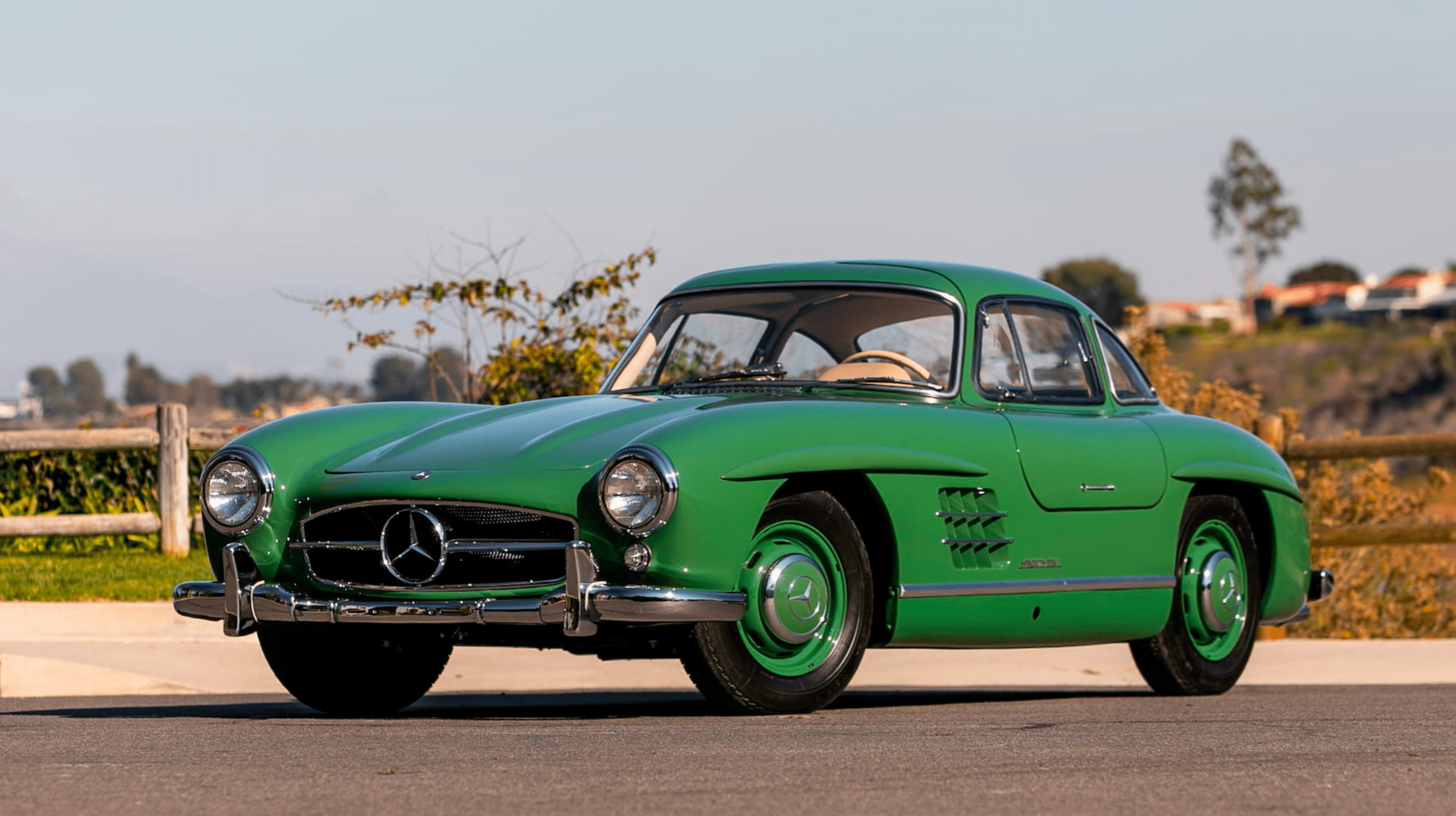 (RareCarMarket.com) – The 1955 Mercedes-Benz 300SL Gullwing is a two-seat sports car that was produced by Mercedes-Benz as a gullwing-door coupé. It was based on the company's highly successful W194 racing car and featured distinctive gull-wing doors, which lent the car its nickname. The car was extremely advanced for its time and featured a fuel-injected 3.0L straight-six engine that was capable of producing 215 horsepower. It also featured an innovative suspension system and was able to reach top speeds of up to 160 mph. The Gullwing was very expensive when new and was primarily bought by wealthy individuals and celebrities. Today, the 300SL Gullwing is considered a highly desirable classic car and can fetch millions of dollars at auction.
While only 1,400 of these beauties were built between 1954 through 1957, one is currently up for Auction at the Glendale 2023 Mecum Auction. It was meticulously restored by the Indianapolis Motor Speedway Museum where it was also displayed from 2015 to 2020. Very few of these cars remain and it's extremely rare for one to come to market.
Take a peek at the Coupe in Jay Leno's Garage or check out the Mecum listing to see why this gorgeous car is worth millions!
Copyright 2023, RareCarMarket.com