This Hellcat Experiment Crosses the Line
Author: Jason / Date: August 9, 2022 / Tags: buggy wheels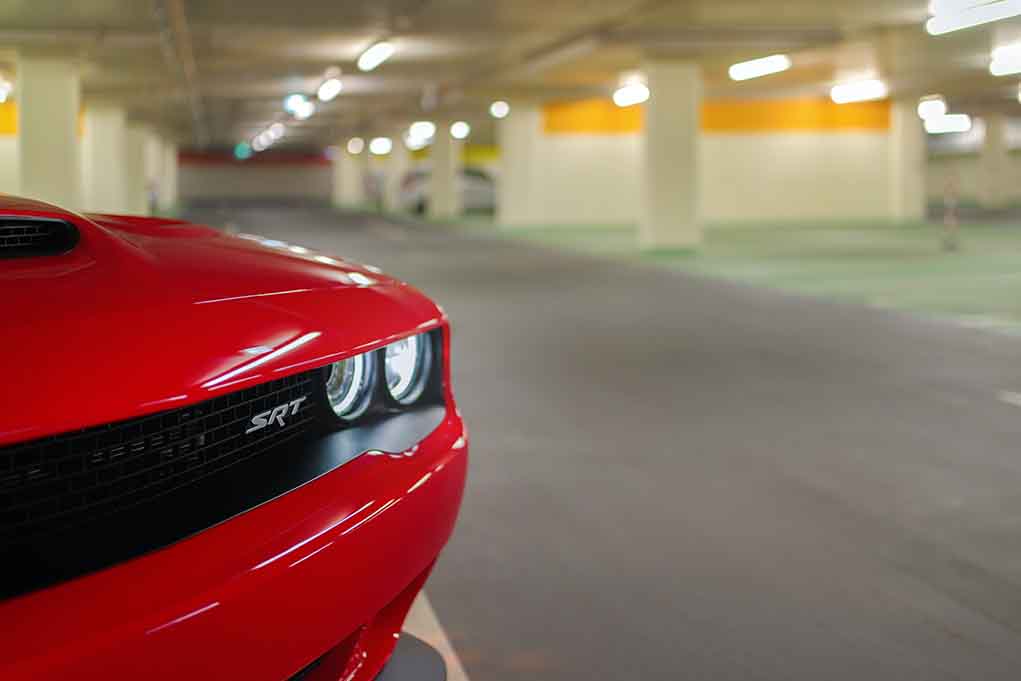 (RareCarMarket.com) – It's been a running joke in the modern era of cars that Dodge is absolutely going nuts and slapping a Hellcat motor in everything. While that may be true, what one person came up with is incomparable. The person in question has built quite a reputation for himself on Youtube, and this experiment is only one of the many he's tried. 

A Hellcat Challenger on buggy wheels may not seem like an ideal setup, but Cody, better known as Whistlin' Diesel, proves otherwise. As the video depicts, Cody needed several spacers on his Challenger to accommodate the custom-made wheels and allow for just the right fit. 

In what seems like a useless attempt even to drive such a contraption, the Youtuber quickly took to the streets and visited various stores — garnering looks of awe as he drove his Challenger on buggy wheels. Several people stopped to take pictures and even spoke with Cody, who repeatedly joked about having more horses than the rest of the buggies. 

He then took the car back to his farm to try some burnouts. While you wouldn't think the wheels would hold up very well, the Challenger had no issue spinning them and getting plenty of white smoke to roll. That was until Cody literally spun the wheels until they fell off — well, the rubber anyway. 

We may not all agree about the "success" of Cody's experiments — c'mon, a Challenger with buggy wheels??? — but we can agree that he's living his best life and having fun doing it. 

Copyright 2022, RareCarMarket.com