This Dukes of Hazzard Fan Went All-Out
Author: Jason / Date: August 9, 2022 / Tags: classic cars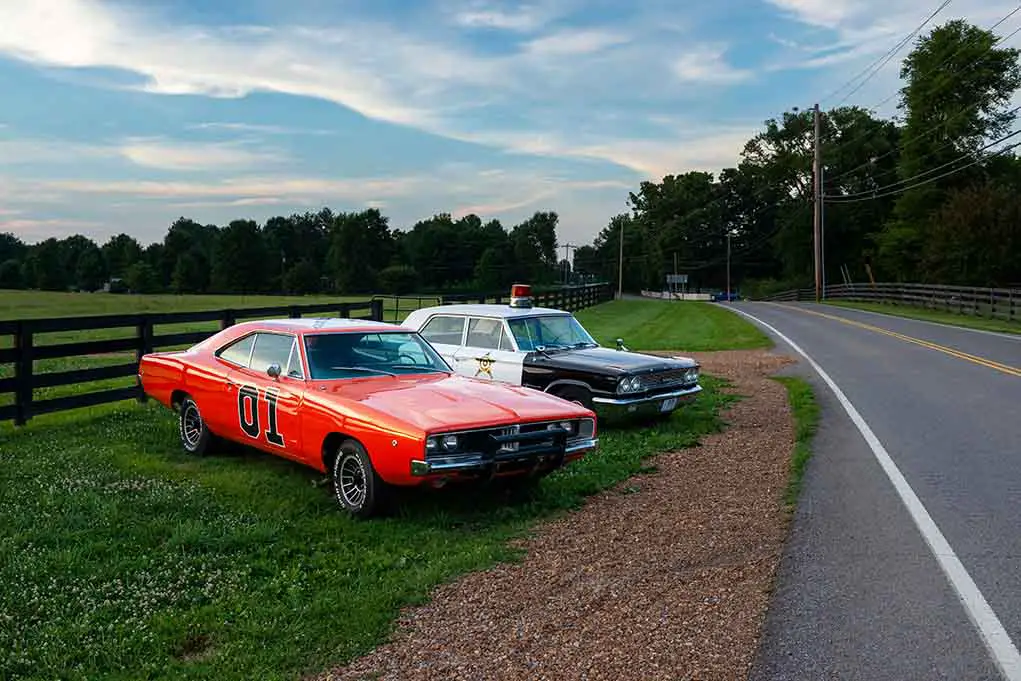 (RareCarMarket.com) – There are fans and fanatics. Buying the complete DVD set of a show probably qualifies one as a fan. Spending approximately $47,000 to buy a replica of a show's vehicle? That might qualify someone as an all-out fanatic. Not that there's anything wrong with that!

When you think of iconic cars from TV and the movies, what's the first to come to mind? Knight Rider's K.I.T.T? Herbie the Love Bug? Christine? Or, Perhaps the 1977 Pontiac Trans Am from "Smokey and the Bandit?" How about the 1969 Dodge Charger crowned the General Lee in the hit TV show "The Dukes of Hazzard?" While they're all worthy cars, the General Lee seems to stick out of the bunch. In fact, the orange '69 Charger is so iconic, it inspired YouTuber WhistlinDiesel to carry on the legacy — he went out and got himself his own General Lee.

While the General Lee was just a car, it became one of the stars of the hit TV show "The Dukes of Hazzard," running from 1979 to 1985, and a 2005 movie of the same name. While a massive 440-cubic-inch V8 producing 375 hp powers the one in WhistlinDiesel's video, not all General Lees had the same powerhouse. 

For example, when they wanted it to drive on two wheels in the TV show, the car housed a 318-cubic-inch motor under its hood because it weighed less than other engines. When they needed to do stunts, most of the vehicles used had a 383-cubic-inch engine, providing more power than the 318. For long jumps, they used none other than a 440-cubic-inch motor that many stunt drivers prefer even now for its power. 

If you had the money, would you buy a General Lee?

Copyright 2022, RareCarMarket.com