This 1992 Chevy Nomad Is a Mash-Up You Have Got to See
Author: Jason / Date: October 27, 2022 / Tags: exotic cars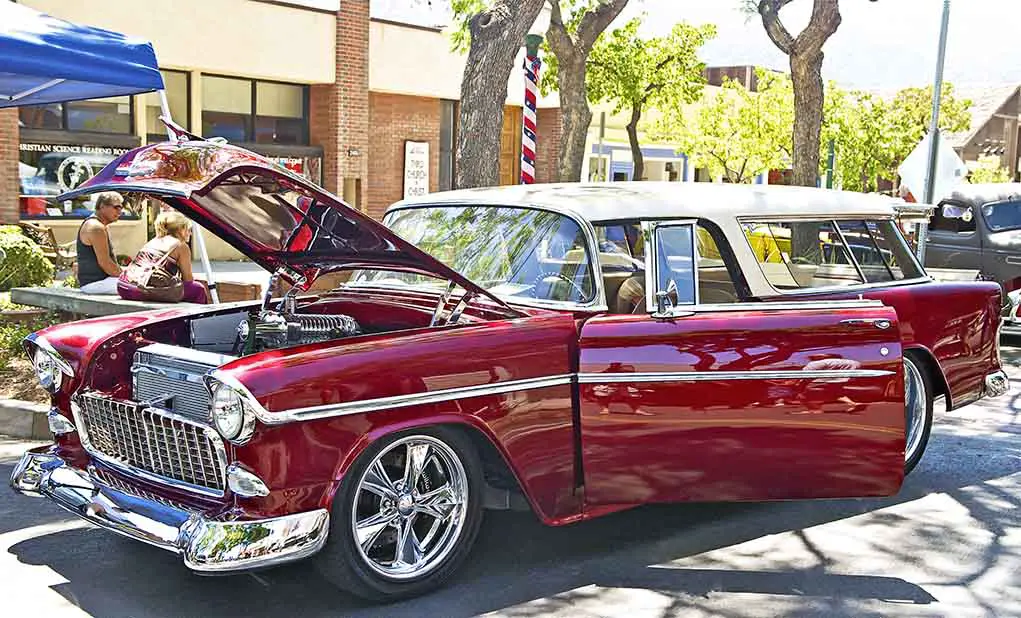 (RareCarMarket.com) – In the 1950s, Chevrolet developed a truly unique station wagon which it deemed the Nomad. Eventually, the nameplate became a trim option on later model Chevys before the company dropped it altogether. Despite not being very popular during its own time, the Nomad is a hit among classic car enthusiasts — so much so that people actively convert other cars into the iconic wagon. This 1992 Chevy Caprice is a prime example of such enthusiasm. 
From 1955 to 1957, Chevrolet created the Nomad as a two-door wagon. Each year, the company changed the vehicle's appearance and features. However, the Nomad was expensive for the era and was Chevy's second most costly vehicle, behind only the Corvette. 
The Nomad stood out from other wagons with its vertical chrome bars on the tailgate, grooved roof, and forward-sloping B-pillars. However, the price point and practicality concerns among consumers drove Chevrolet to discontinue the iconic vehicle following the 1957 model year. From that point on, Chevy offered it in a four-door wagon, though they didn't compare to the first renditions. 
The Nomads from the '55-'57 era have inspired many conversions over the years. One 1992 Caprice recently sold on eBay for $10,200. Unlike many of the conversions, which are sedan deliveries and don't have back windows, this 1992 Caprice Nomad is a true two-door wagon with back windows. The details on the fin are actually airbrushed on, including the "Majestic Nomad" nameplate. 
The 1992 conversion comes equipped as a standard Caprice, including a 5.0L V8 paired with an automatic transmission and all power equipment. The Majestic Nomad also comes with a leather interior, though it's a burgundy-white two-tone scheme to pay tribute to the iconic vehicle. 
While it may not compare to the original, this conversion is certainly a step up from the otherwise boring Caprice wagon.
Copyright 2022, RareCarMarket.com