These Cars Can Really Fly!
Author: Jason / Date: September 29, 2022 / Tags: exotic cars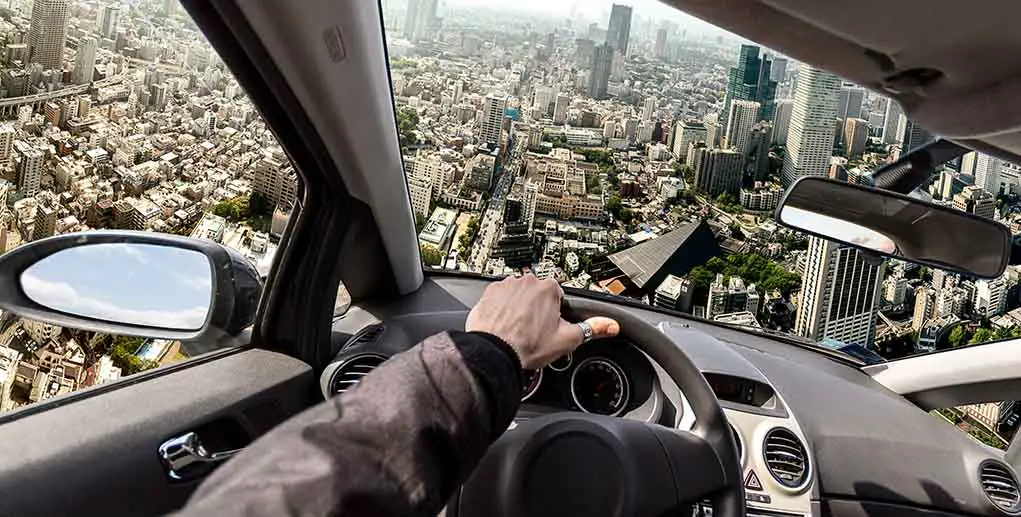 (RareCarMarket.com) – Flying cars are often something people think of when they describe the future. However, the idea of these vehicles isn't new. In fact, the original flying car dates back to 1917, less than two decades after the Wright Brothers took their first flight. More than a century later and people are closer than ever to producing one of these hybrid automobiles. It's not just an expression when someone says these cars can fly!
AeroMobil 4.0
Not only can you get up close and personal with the sky in this flying car, but you can do it in style! It's pretty pricey at $1.6 million, and you'll need to have a pilot's license to operate it. You'll also need a runway of at least a few hundred feet. The AeroMobil 4.0 comes with a ballistic parachute in addition to its advanced safety features. 
Terrafugia Transition
Unlike the AeroMobil, this work of art and technology doesn't need a runway as it takes off like a helicopter, then flies like a plane. The Transition is rightly named as it changes from a sleek and unique car to an airbound plane with just the push of a button. The flight tech is completely automatic, and it seats four people with a maximum load of 1,400 pounds — all for the price of $300,000. 
Samson Switchblade
Coming in at $120,000, this is about as budget as flying cars get, at least until they become more mainstream. The Switchblade is practical for everyday use. It can fly at 13,000 feet and travel at speeds up to 200 mph. This flying car goes from automobile to plane in under three minutes, seats two and can hold 100 pounds worth of luggage. The wings and tail fins extend to allow the car to fly but retract so these components are fully protected while driving on surface roads. 
These vehicles may not be at a price point the average person can afford just yet, but they could be the future of transportation, especially as streets become increasingly congested. As the technology is relatively new, there's a need for improvement, but as with most things, they'll likely get better with time.
Copyright 2022, RareCarMarket.com