These 3 Motorcycles Are More Valuable Than Supercars
Author: Jason / Date: August 9, 2022 / Tags: Motorcycles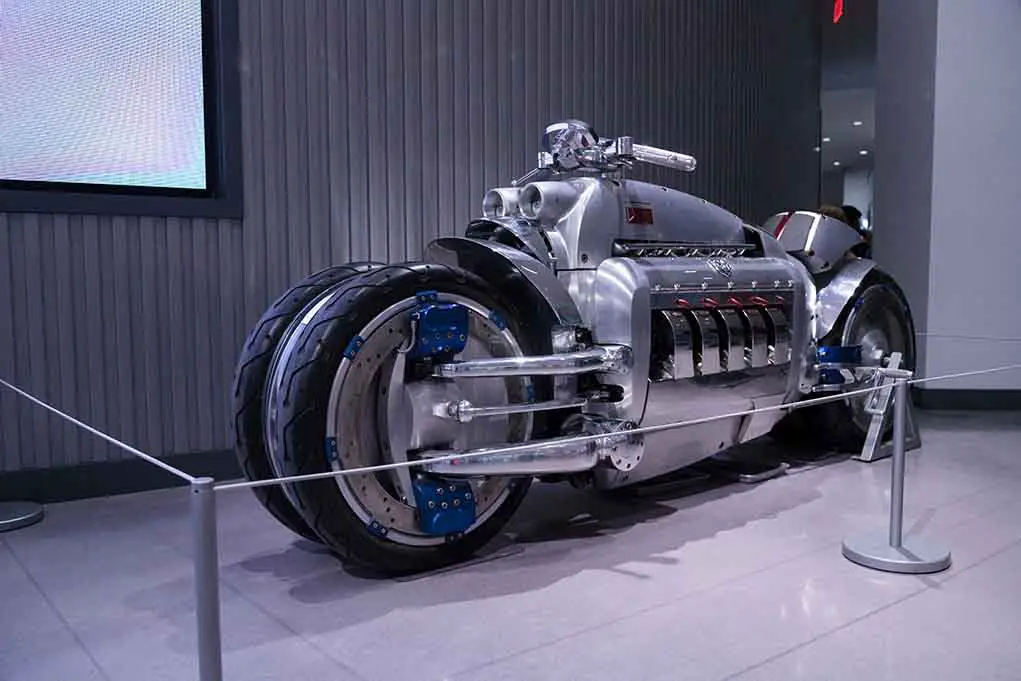 (RareCarMarket.com) – People know that supercars are expensive, but they aren't the only game in town for collectors of rare vehicles. Here are three examples of motorcycles that will set you back more than a supercar.
1907 Harley-Davidson Strap Tank
Now one of the biggest names in the motorcycle industry, Harley started more than a hundred years ago in 1903. By 1907, they had built a reputation for themselves. The company built 150 motorcycles in 1907, and the Strap Tank was one of them. One of these units sold in 2015 for $650,000, making it the most expensive Harley ever sold. 

Dodge Tomahawk V10 Superbike
Coming on to the scene in 2003, Dodge never intended this bike to be street legal. The company did sell these handmade bikes sporting none other than a Dodge Viper V10 pumping out 500 horsepower. Experts believe its 8.3-liter engine coupled with four close-coupled wheels can achieve speeds greater than 300 mph. You can have this speed demon with its devilish good looks, all for the low cost of $550,000.

Neiman Marcus Limited Edition Fighter
This bike is expensive, and rightfully so. This model is the most costly a motorcycle can get. Featuring a lightweight carbon fiber frame and a 1,966 cc displacement 160 hp engine, this bike sports a futuristic look that someone apparently loved a lot. Originally priced to sell at an auction for $110,000, this bike sold for 100 times that, fetching $11 million. 

Whether they're antique classics or fanciful futuristic visions, these motorcycles prove that 2-wheeled vehicles can bring just as much money and style to your collection as a supercar. Perhaps even more. 

Copyright 2022, RareCarMarket.com