The Unmistakable Charm of the 1941 Willys Coupe
Author: Jason / Date: June 27, 2023 / Tags: Willys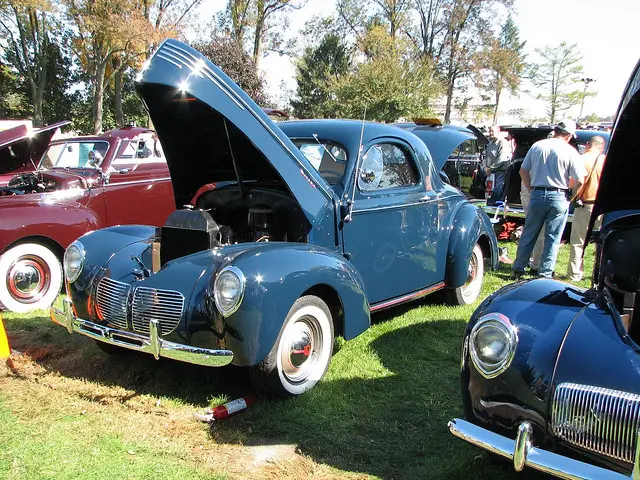 (RareCarMarket.com) – Among the myriad models that have adorned the annals of automotive history, few have captured imaginations quite like the 1941 Willys Coupe. Despite its humble beginnings as a utilitarian vehicle, it has become an emblematic figure in the world of hot rodding and drag racing. This essay dives into the history, significance, and lasting legacy of the 1941 Willys Coupe.
Origins of the 1941 Willys Coupe
The 1941 Willys Coupe was manufactured by Willys-Overland Motors, an American automobile company known for its design and production of military Jeeps (MBs) during World War II.
Originally intended to be an economical and reliable family car, it was equipped with a "Go-Devil" L134 four-cylinder engine that provided ample, yet modest performance.
The Coupe, however, stood out for its unique design. It featured a rounded, streamlined body that was distinctive from the boxy designs common in that era.
Rise to Prominence in Hot Rodding and Drag Racing
Following World War II, the light and compact design of the Willys Coupe, particularly the 1941 model, attracted hot rodders who sought lightweight bodies to place atop their high-powered custom car builds.
The Coupe's relatively wide frame accommodated large engines and its robust construction proved resistant to high torque, making it a favorite among drag racers.
Throughout the 1950s and 1960s, the Willys Coupe became a force to be reckoned with in the gasser class of drag racing, cementing its place in hot rod history.
The Willys Coupe in Popular Culture
The 1941 Willys Coupe has permeated various elements of pop culture, with a notable presence in film and television. Its hot rod variant, often with an exposed engine and large rear tires, has become an archetype in media representing American car culture.
The Coupe is also a popular choice for diecast models and toy cars, further testament to its enduring appeal (source).
The Lasting Legacy of the 1941 Willys Coupe
Today, the 1941 Willys Coupe is a revered classic. Original models are rare and highly sought after by collectors and enthusiasts.
Its popularity has sparked a market for reproduction bodies, allowing hot rodders and restorers to continue building and appreciating these iconic vehicles in the present day.
The Coupe's influence persists in modern hot rodding and custom car building, exemplifying the timeless allure of high performance combined with classic design.
In conclusion, the 1941 Willys Coupe, born from the practical ambitions of a bygone era, evolved to embody the spirit of speed, ingenuity, and personal expression. As an iconic player in hot rod history and a celebrated classic today, the Coupe's legacy is a testament to the transformative power of automotive passion.
Copyright 2023, RareCarMarket.com