The Rarest Cars in Jay Leno's Collection
Author: Jason / Date: August 9, 2022 / Tags: collection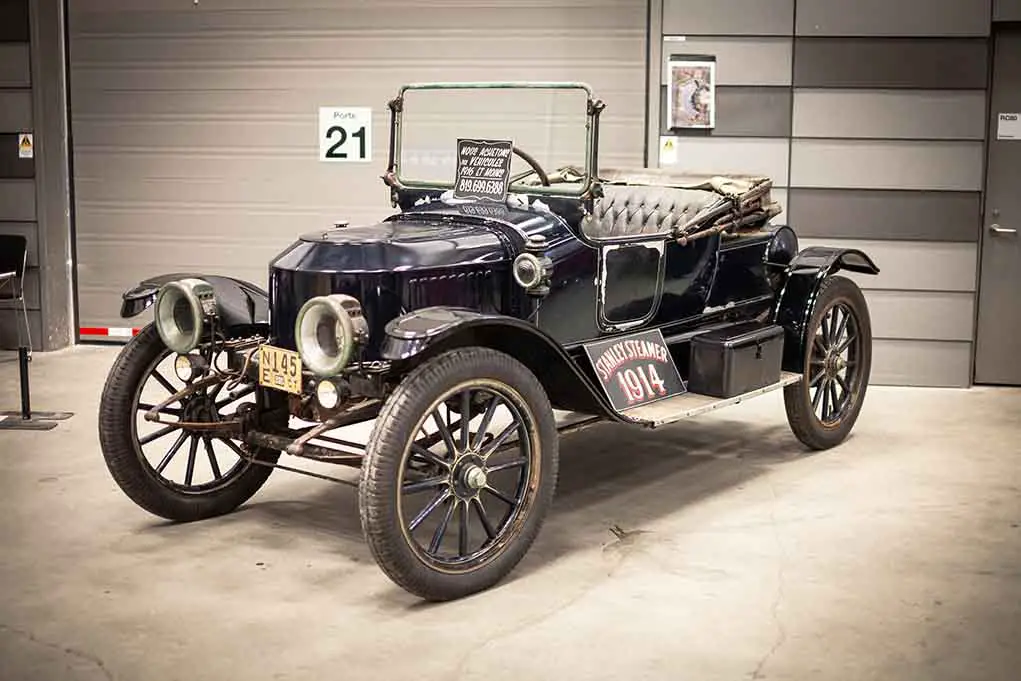 (RareCarMarket.com) – Most Americans know Jay Leno's face from "The Tonight Show" and the self-titled "Jay Leno's Garage." If his affluent lifestyle serves as an example of how years of hard work and a career-focused mindset can really pay off, his personal garage is the proof. Get a sneak peek at some of the rarest and coolest cars found in his otherworldly collection in this video:
At the top of the list for rarity is Leno's personally-designed GM EcoJet. He modeled this Cadillac hybrid around a jet engine from a Bell helicopter, making it truly one-of-a-kind. It's also priceless — especially since the TV personality didn't actually have to pay for it. 
The Ecojet joins other rare classics like the Koenigsegg CCXR Trevita, 2014 McLaren P1, and of course, his 1994 McLaren F1.
While it's become a standard for sports cars today to be light to increase their top speed, the idea is anything but new. In 1913, the US-based company Mercer created the Model 35J Raceabout, a stripped two-seater with minimum bodywork to decrease curb weight. Leno also owns a pristine example of this now-rare antique, and it's in pristine condition.
The 1925 Doble Steam Car in Leno's garage is another innovative blast from the past. It ditched lighting boilers and waiting for steam to build, instead modernizing the industry with an electric ignition. While the 150 HP isn't impressive in today's world, the 2,200 ft-lbs of torque speaks for itself. 
Among some other vintage cars in Leno's collection are the 1939 Lagonda V12 Le Mans, the 1928 Bugatti Type 37A, and the 1906 Stanley Steamer Vanderbilt Cup Racer. But these are only the tip of the iceberg in the enviable car collection of one of the hardest working men in show business. 

Copyright 2022, RareCarMarket.com