The Life and Death of the Classic Hood Ornament
Author: Jason / Date: August 29, 2022 / Tags: restoration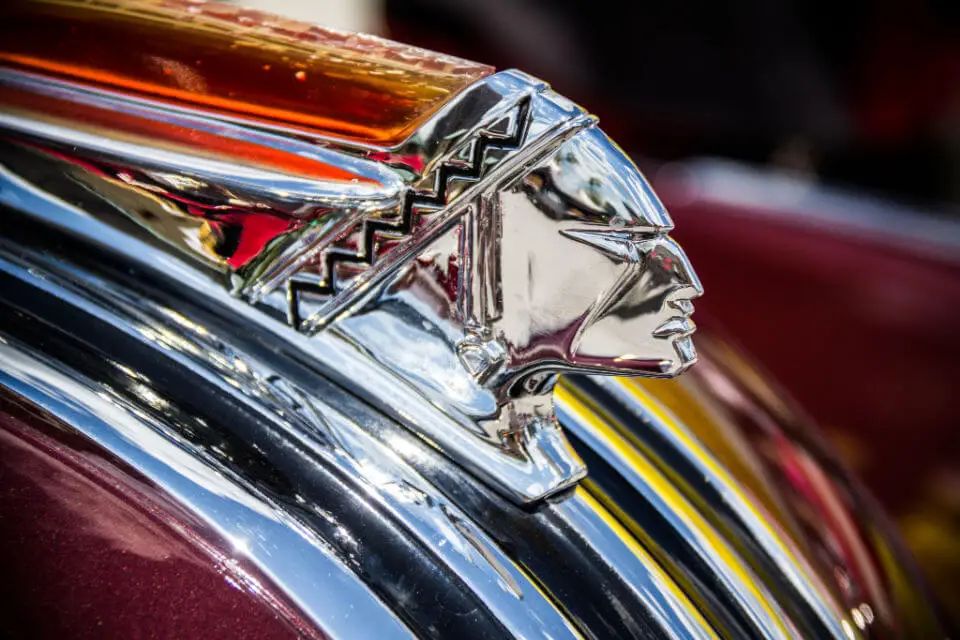 (RareCarMarket.com) – One aspect many people miss about vintage cars is the ornaments that adorned their hoods. They were often symbols of luxury and class, but manufacturers have stopped offering them. The question is, why? 
There was a point in time when car makers used hood ornaments to make statements, and many were inspired by history. Classic Pontiacs from 1926 through the 1950s displayed a Native American chief, likely a reference to the brand's namesake, an Ottawa chief.
History also played a role in Plymouth's decor. When Chrysler introduced the brand, its vehicles came with ship and schooner-themed hood decorations, much like the ones on which the Pilgrims traveled to the Americas. While these works of art were cosmetically pleasing and helped cars stand out from others, some did serve a purpose: a way to open the engine compartment. 
A few cars today still have the decoration, such as the luxurious Rolls-Royce and some Bentley models. Mercedes-Benz kept the tradition until 2017, when the brand stopped featuring them, claiming they were too old-fashioned. 
Aside from the fact that the trend fizzled out among consumers — especially as the ornaments became popular with thieves and vandals — regulations and restrictions were the final nails in their coffin. As manufacturers made the cars faster, ornaments became a safety hazard as they often caused extra damage in collisions. Today, the remaining car companies that feature hood ornaments must include a nylon break point to comply with safety regulations.
While modern cars no longer have distinctive hood ornaments, classic car lovers can still find many of them online to complete renovation projects and return their rides to their original glory.
Copyright 2022, RareCarMarket.com