The Crown Jewel of the 30s, The 1932 Chrysler CL Imperial
Author: Jason / Date: July 10, 2023 / Tags: Chrysler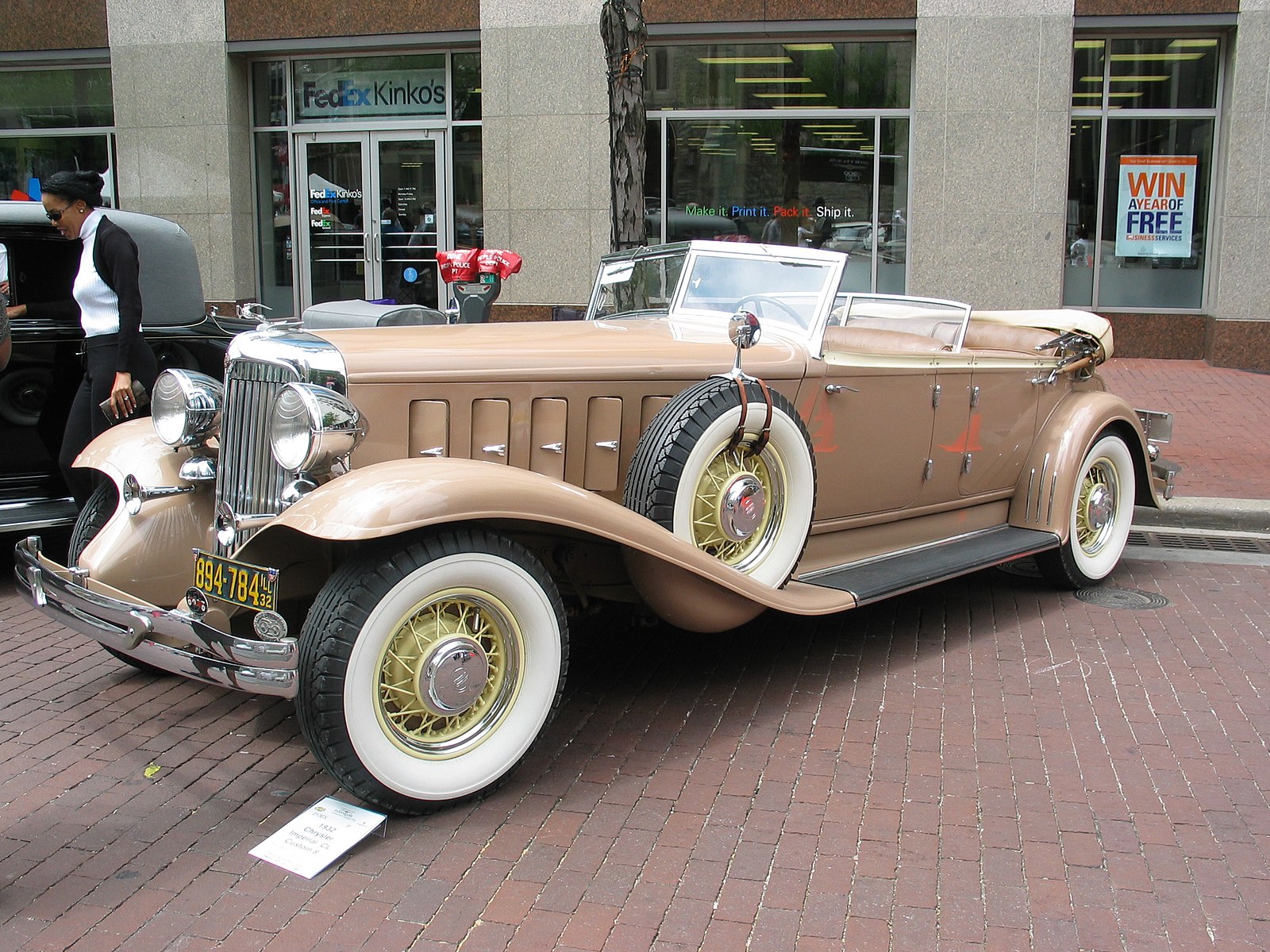 (RareCarMarket.com) – In the pantheon of automotive classics, the 1932 Chrysler CL Imperial occupies a position of distinct reverence. Synonymous with luxury and top-tier engineering of its era, the Imperial was an automobile that truly encapsulated the essence of prestige and performance. This essay delves into the creation, highlights, and the enduring legacy of the 1932 Chrysler CL Imperial.
The Genesis of the 1932 Chrysler CL Imperial
The 1932 Chrysler CL Imperial, conceived during the height of the Classic Era, was one of the marque's most lavish and innovative offerings (source).
Its creation was helmed by three industry greats: Walter P. Chrysler, Fred Zeder (Chrysler's chief engineer), and LeBaron (the coachbuilder), making it a remarkable blend of superior engineering and styling.
The car featured Chrysler's robust 'straight-eight' engine, capable of producing 125 horsepower, making it one of the most powerful cars of its time.
Standout Features of the CL Imperial
Innovative 'Floating Power': This revolutionary engine-mounting system, introduced by Chrysler, effectively isolated the vibration of the engine from the car's chassis, offering an incredibly smooth ride.
Exceptional Style: LeBaron's handcrafted coachwork, combined with the long wheelbase of the CL Imperial, resulted in a sleek, elegant design that was both impressive and intimidating.
Luxurious Interiors: The Imperial's interiors were plush and opulent, boasting features like a cigar lighter, a robe cord, and a footrest. They exuded an air of uncompromising luxury and comfort.
Cultural Impact and Significance
Prestige on Wheels: The CL Imperial, with its high price tag and superior quality, became a status symbol, sought after by the wealthy and influential of the era.
The Imperial in Competition: Despite its luxurious image, the 1932 Imperial also showcased its mettle in endurance competitions, impressively completing the treacherous Glidden Tour, a testament to its build quality and performance.
The Legacy of the 1932 Chrysler CL Imperial
Collectible Classic: Today, the 1932 Chrysler CL Imperial is highly prized among collectors and vintage car enthusiasts, recognized for its historical significance, superior engineering, and timeless elegance.
Enduring Influence: The Imperial's combination of luxury, performance, and innovation set a benchmark for future Chrysler models and continues to inform the principles of modern luxury automobile design.
In conclusion, the 1932 Chrysler CL Imperial, a masterpiece of automotive design and engineering, holds a well-deserved place in the annals of classic automobiles. From its commanding presence on the road to its lasting influence on the industry, the Imperial's legacy continues to resonate, underscoring Chrysler's motto of 'Engineering with a purpose'.
Copyright 2023, RareCarMarket.com