The 1954 Lincoln Capri: Classic Elegance
Author: Jason / Date: June 12, 2023 / Tags: Lincoln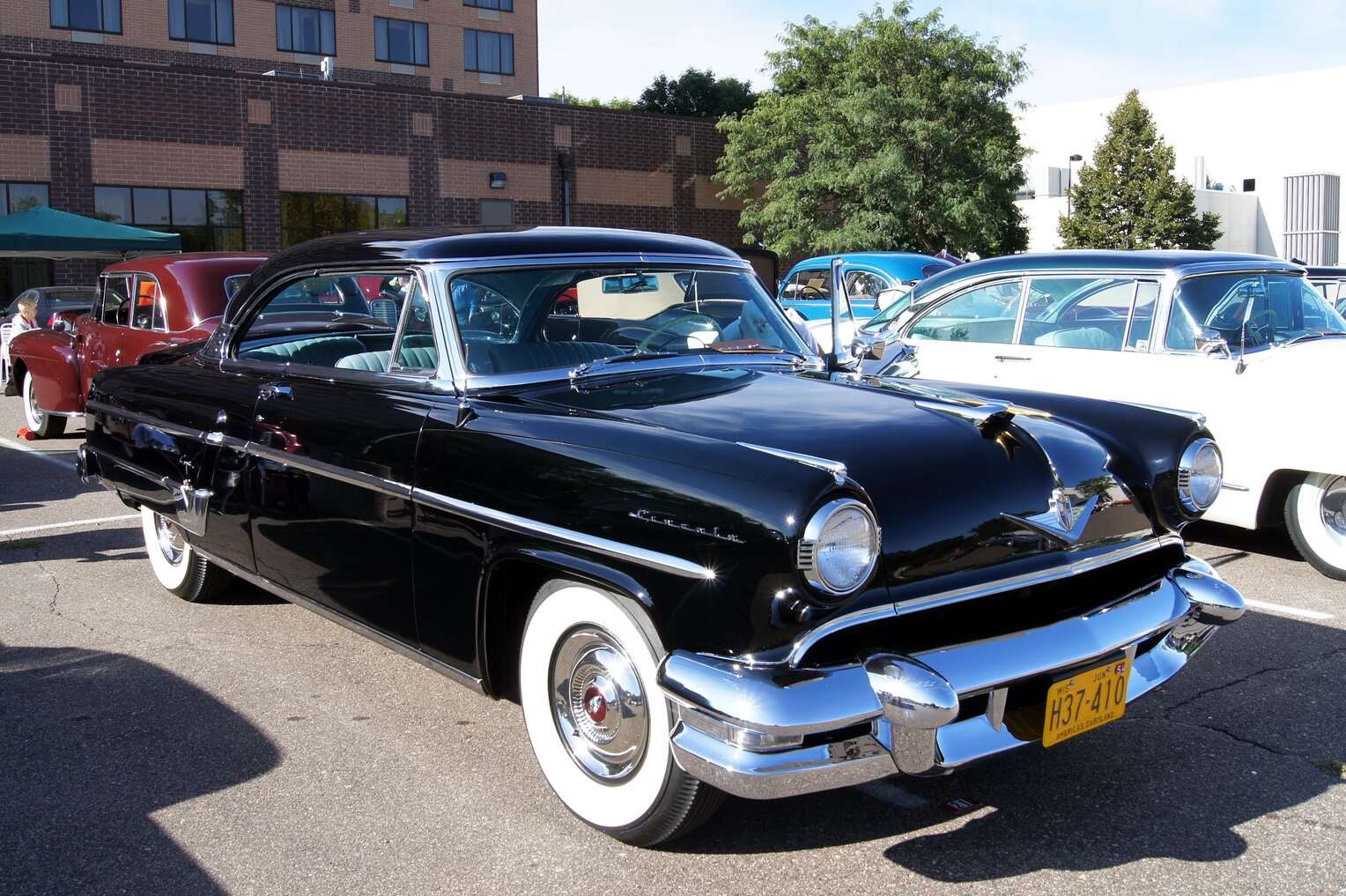 (RareCarMarket.com) – The 1954 Lincoln Capri is a testament to the audacious aesthetics and engineering prowess of the mid-20th century American automotive industry. A product of Lincoln, the luxury vehicle division of the Ford Motor Company, the Capri series emphasized performance, style, and the embodiment of post-war prosperity and optimism. This car, in particular, set the tone for automotive luxury, becoming an iconic symbol of the era.
Innovative Design: The 1954 Lincoln Capri carried a refined aesthetic charm that surpassed its predecessors. Its design featured sweeping lines and ample chrome detailing, showcasing an elegance characteristic of the era's luxury vehicles.
Performance: The Capri was not just about looks. It was equipped with a powerful 205 horsepower V8 engine, which, coupled with a new ball-joint front suspension, delivered smooth performance and impressive speed. Its power and precision made it a two-time winner in the grueling Pan-American Road Race.
Luxurious Features: The interior of the 1954 Lincoln Capri offered a realm of luxury. Features included power brakes, power steering, power windows, and a 4-way power seat – a rare suite of conveniences for the time.
Reception and Legacy: Despite its high price tag, the Capri sold well, reflecting consumers' growing affluence and demand for luxury during the post-war economic boom. The car's performance and design left a lasting impression on the automotive industry, setting a precedent for future luxury vehicles.
The 1954 Lincoln Capri was an epitome of luxury, style, and performance. It was more than just an automobile; it was a symbol of a triumphant era. Its sophisticated design, impressive power, and luxury features set it apart from its competitors, carving a niche for itself in automotive history. The Capri's iconic status endures, illustrating the timeless allure of innovative design and technological prowess that continues to inspire the automotive industry. Today, as we drive our technologically advanced vehicles, it's important to remember the journey of models like the Capri, which paved the way for the luxury and convenience we now enjoy.
Copyright 2023, RareCarMarket.com