The 1929 Rolls-Royce Phantom I
Author: Jason / Date: April 13, 2023 / Tags: Rolls-Royce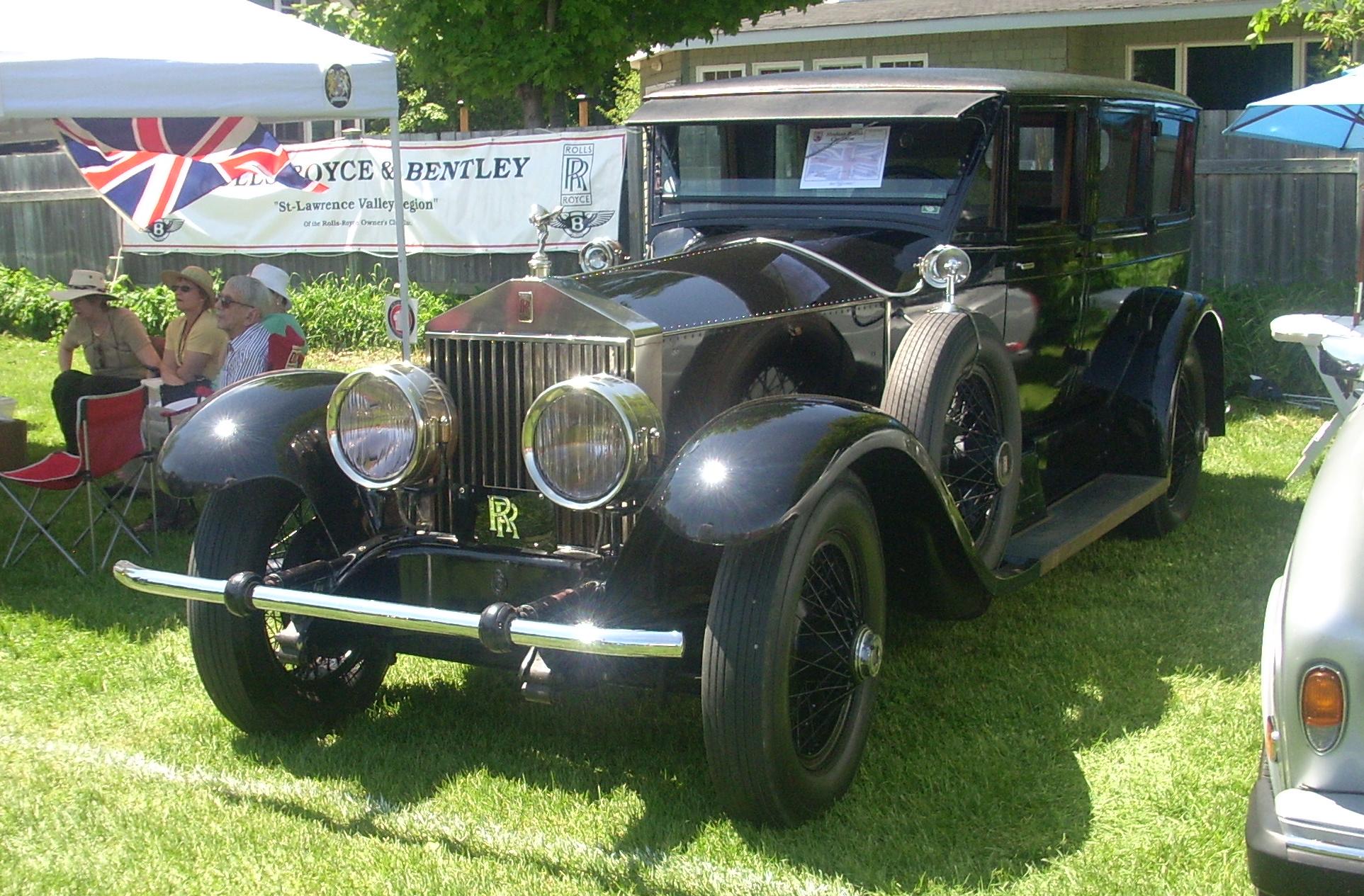 (RareCarMarket.com) – The 1929 Rolls-Royce Phantom I is a testament to the brand's enduring commitment to luxury, craftsmanship, and engineering excellence. Launched in 1925 as the successor to the Silver Ghost, the Phantom I marked a new era for the storied British automaker. The Phantom I, also known as the New Phantom, aimed to improve upon its predecessor's already impressive performance and ride quality while maintaining the elegance and attention to detail for which Rolls-Royce is renowned. Between 1925 and 1931, approximately 3,530 units were produced, with the manufacturing process taking place in both the United Kingdom and the United States.
Under the hood, the 1929 Phantom I boasted an all-new inline six-cylinder engine, which was the epitome of automotive engineering at the time. The 7.7-liter engine featured overhead valves, twin ignition systems, and a seven-bearing crankshaft, generating a smooth, near-silent ride that would become the hallmark of the Phantom series. The powerplant, combined with a four-speed manual transmission, allowed the Phantom I to cruise effortlessly at high speeds, outclassing most of its contemporaries.
The 1929 Rolls-Royce Phantom I was no less remarkable in terms of design and aesthetics. The company's insistence on quality and refinement extended to the bodywork, which was typically custom-made by some of the most prestigious coachbuilders of the era, such as Barker, Park Ward, Hooper, and Thrupp & Maberly. The result was a range of exquisite, one-of-a-kind automobiles tailored to the specific tastes of the wealthy clientele who could afford them. Many of these bespoke creations featured luxurious amenities, such as lavish upholstery, fine wood veneers, and elaborate ornamentation, making each Phantom I a unique work of art on wheels.
The impact of the Phantom I on the automotive world was far-reaching. This iconic vehicle came to symbolize the pinnacle of luxury motoring, setting a benchmark for future Rolls-Royce models and the industry at large. Even today, the 1929 Rolls-Royce Phantom I is a coveted classic car that draws the admiration of collectors and enthusiasts around the globe. Its exceptional engineering, craftsmanship, and bespoke elegance have earned it a place in the annals of automotive history as a true masterpiece of the golden age of motoring.
Copyright 2023, RareCarMarket.com