The 1928 Studebaker Commander
Author: Jason / Date: April 10, 2023 / Tags: Studebaker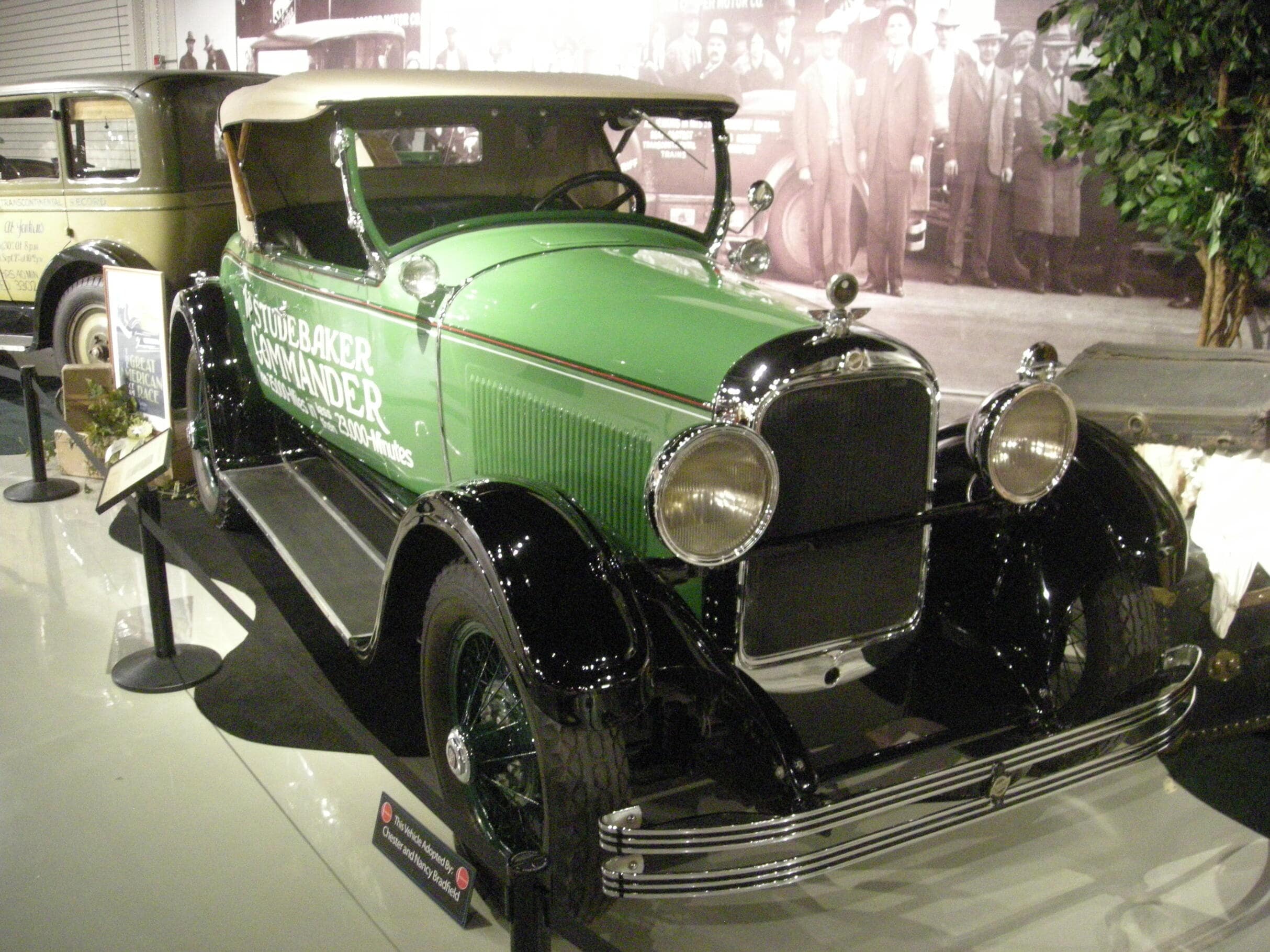 (RareCarMarket.com) – The Studebaker Commander was a car model produced by the American car manufacturer Studebaker from 1927 to 1935. The 1928 model year marked the second year of production for the Commander, and it was an important car for Studebaker as it represented a shift towards more luxurious and powerful vehicles.
The 1928 Studebaker Commander was a large car with a long wheelbase of 120 inches, and it was available in several body styles, including a sedan, a coupe, and a roadster. The car was powered by a 336 cubic inch straight-eight engine that produced 80 horsepower, which was a significant improvement over the previous year's model. The engine was paired with a three-speed manual transmission, and the car had a top speed of around 75 mph.
One of the most notable features of the 1928 Studebaker Commander was its styling. The car had a sleek and modern design that was ahead of its time. It had a low, sweeping roofline and a long hood that gave it a sporty and elegant look. The car's grille was also redesigned for the 1928 model year, and it featured a prominent Studebaker emblem in the center.
Inside, the Studebaker Commander was also quite luxurious for its time. The car had a spacious interior with plenty of legroom and comfortable seating. It was equipped with a number of amenities, including a heater, an electric clock, and a cigar lighter. The car also had a unique instrument panel that was designed to look like the dashboard of an airplane, which was a nod to the popular aviation trend of the time.
Overall, the 1928 Studebaker Commander was an important car for Studebaker and a significant step forward for American automotive design. It was a luxurious and powerful vehicle that was well ahead of its time in terms of style and performance. Today, the 1928 Studebaker Commander is highly sought after by collectors and automotive enthusiasts, and it remains an important part of American automotive history.
Copyright 2023, RareCarMarket.com