Spotlight on the Chevrolet Bel Air
Author: Jason / Date: February 20, 2023 / Tags: Bel Air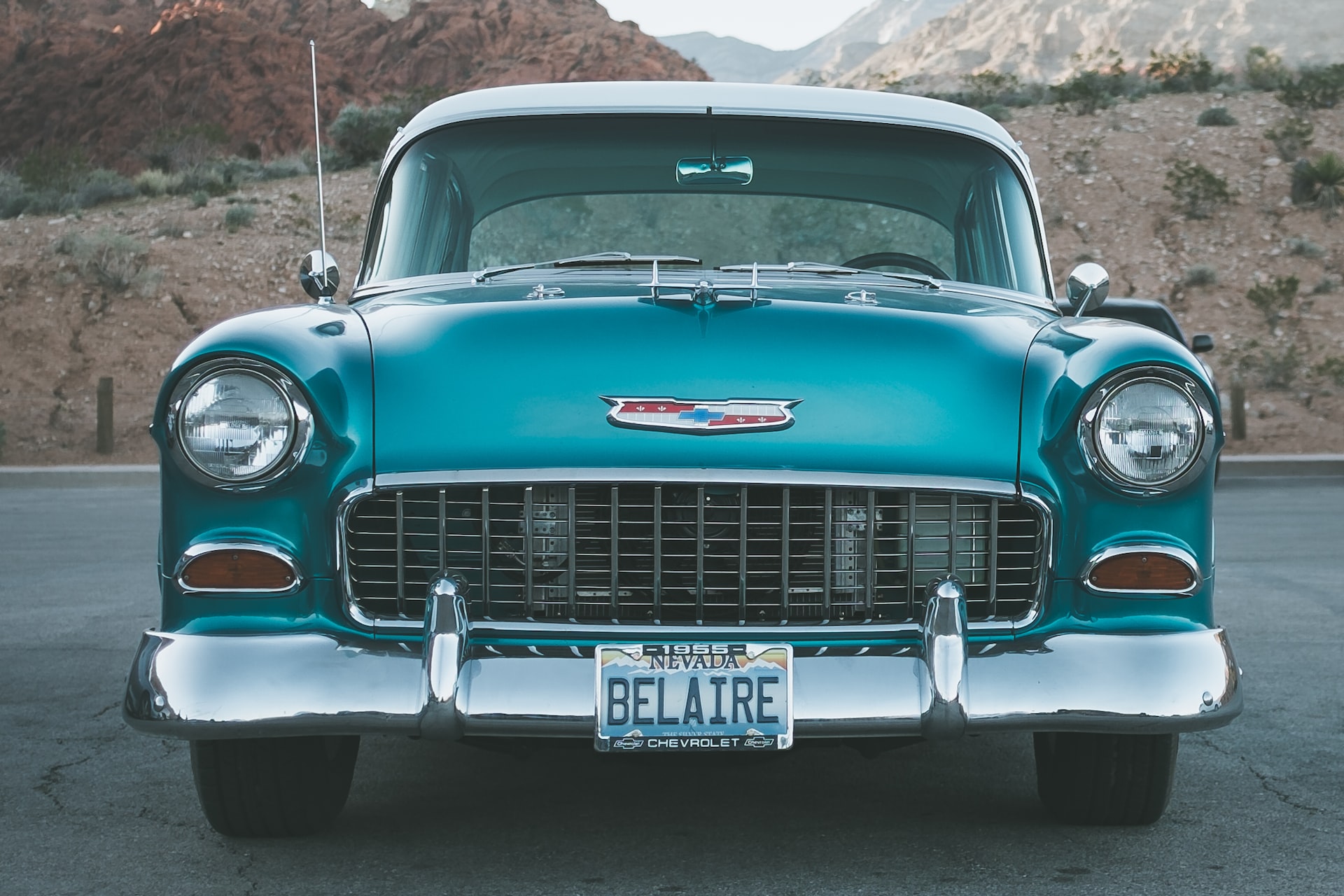 (RareCarMarket.com) – The Chevrolet Bel Air is an iconic American car that has earned its place in automotive history. First introduced in 1950 as a high-end trim level for the Chevrolet Deluxe, the Bel Air quickly became its own model and eventually evolved into a separate line of vehicles. With its sleek, stylish design and powerful performance, the Bel Air captured the hearts of car enthusiasts across the country.
The first-generation Bel Airs, which were produced from 1950 to 1954, were distinguished by their distinctive chrome trim and sleek, modern look. These cars were available in a range of body styles, including two-door hardtops, convertibles, and four-door sedans. The Bel Air also came with a range of features that were considered luxurious at the time, such as power windows, power seats, and a power-operated convertible top.
The second-generation Bel Air, which was introduced in 1955, was a major redesign that cemented the car's place in automotive history. These cars featured a dramatic new look that was lower, longer, and wider than their predecessors. The Bel Air's signature chrome trim was even more prominent on the 1955 model, with large chrome bumpers and a distinctive grille that gave the car a bold, aggressive look.
The 1955 Bel Air also introduced a number of innovative features that set it apart from other cars of the time. For example, it was the first car to offer a V8 engine as standard equipment, giving it an impressive level of power and performance. It also had a new suspension system that provided a smoother, more comfortable ride, and a range of options that allowed buyers to customize their car to their exact specifications.
Over the next few years, the Bel Air continued to evolve and improve. The third-generation Bel Air, introduced in 1958, featured a more angular, aggressive look that was influenced by the emerging jet age. The car was longer and wider than ever before, with even more chrome trim and a range of new options that included air conditioning, power brakes, and power steering.
The fourth-generation Bel Air, introduced in 1961, was a more restrained design that emphasized clean, simple lines and understated elegance. This car was smaller than its predecessors, with a more compact body that was easier to maneuver and park. It was also more fuel-efficient, thanks to a new line of small-block V8 engines that offered impressive performance while using less gas.
Despite its many changes over the years, the Chevrolet Bel Air remained a beloved classic car. Its timeless design, powerful performance, and luxurious features made it an icon of American automotive culture. Even today, the Bel Air continues to capture the hearts and imaginations of car enthusiasts around the world, and remains a symbol of an era when cars were more than just machines – they were expressions of style, power, and freedom.
Copyright 2023, RareCarMarket.com