Spotlight on the 1963 Chevrolet Corvette Split Window Coupe
Author: Jason / Date: January 25, 2023 / Tags: auctions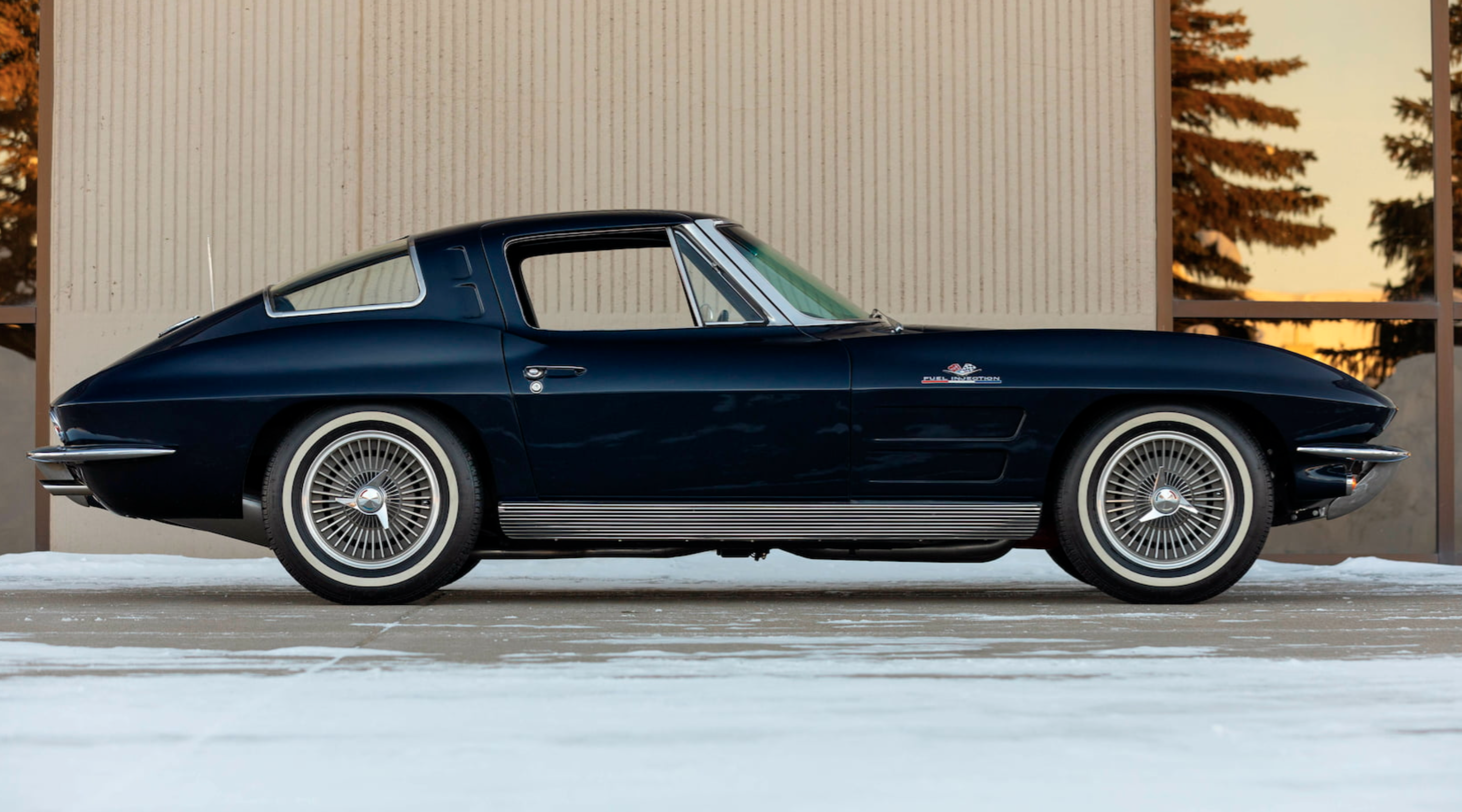 (RareCarMarket.com) – The 1963 Chevrolet Corvette Split Window Coupe is a true icon of American automotive history. Produced for only one year, this car is considered by many to be the pinnacle of Corvette design and engineering.
The Split Window Coupe was first introduced in 1963 as a new body style for the Corvette. It featured a unique split rear window design, which was intended to improve visibility for the driver. However, this design proved to be controversial, with many critics and consumers finding it to be unattractive. Despite this, the Split Window Coupe became an instant classic, with its sleek lines and powerful V8 engine.
One of the most striking features of the 1963 Corvette Split Window Coupe is its exterior design. The car's body was made entirely of fiberglass, which gave it a lightweight and aerodynamic look. The split rear window was a defining feature of the car, and it was surrounded by chrome trim. The car also featured a removable hardtop, which gave it a sporty convertible look. The front of the car was characterized by a distinctive grille and quad headlamps that were integrated into the front fenders.
Under the hood, the 1963 Corvette Split Window Coupe was powered by a 327 cubic inch V8 engine that produced up to 360 horsepower. This engine was paired with a four-speed manual transmission, which allowed the car to reach top speeds of over 150 mph. The car's suspension was also designed for high performance, with independent coil springs and tubular shocks in the front, and a solid axle and leaf springs in the rear.
The interior of the 1963 Corvette Split Window Coupe was designed with both style and function in mind. The car featured leather bucket seats that were both comfortable and supportive. The dashboard was simple and sporty, with a speedometer and tachometer as the main gauges. The car also had a variety of luxury features, such as power windows and air conditioning.
In conclusion, the 1963 Chevrolet Corvette Split Window Coupe is a true classic that represents the best of American automotive design and engineering. Its sleek lines, powerful V8 engine, and advanced suspension made it a true performance machine. The split rear window, which was both a design feature and functional improvement, made it a one-of-a-kind model. Even today, it remains a highly sought-after and valuable car for car enthusiasts and collectors.
Copyright 2023, RareCarMarket.com