Porsche's 911 Sally Special Sells at Auction for Record Amount
Author: Jason / Date: October 13, 2022 / Tags: auctions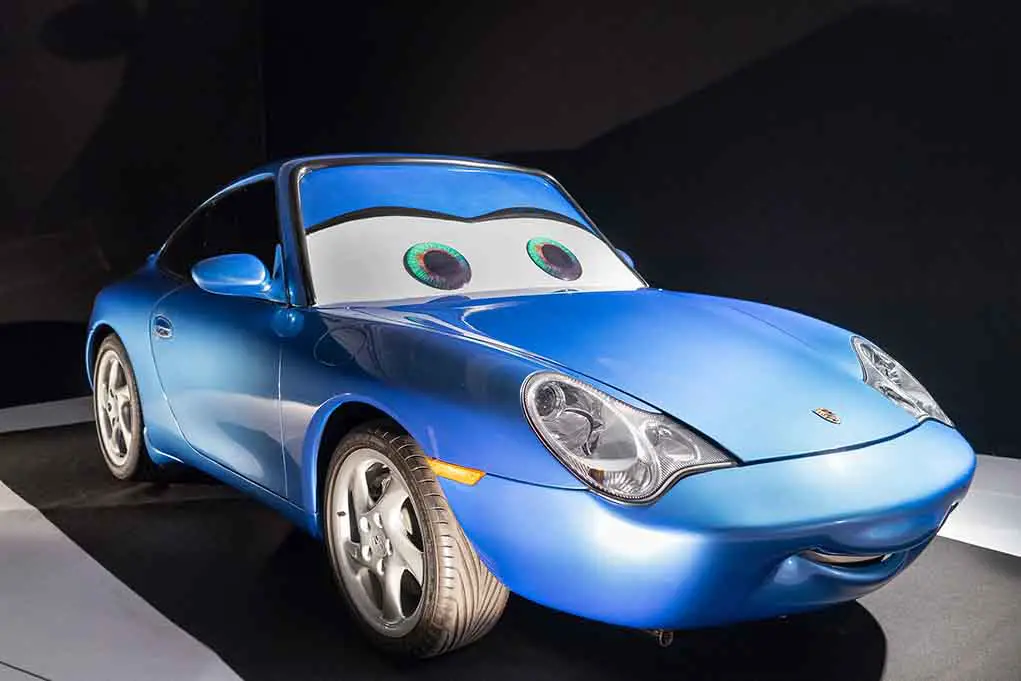 (RareCarMarket.com) – Porsche recently sold a one-off model for a record amount at auction. Maybe the winning bidder wanted the utmost exclusiveness. Maybe they're really big fans of the Pixar animated movie "Cars," as that's what the Sally Special is based on. Or perhaps it's a mixture of the two. 
The 911 Sally Special made a spectacular splash at an RM Sotheby's auction on August 20 when it sold for a record-breaking $3.6 million. It's designed to mimic Sally Carrera from the animated movie and even comes with a "Sallybluemetallic" paint color. The vehicle also features a pinstripe similar to the one the "Cars" character has just under her rear spoiler.
Some are sad to see that instead of using a Porsche 996 like Sally from the movie, the manufacturer decided to utilize its more modern 992. The company noted it didn't want to completely copy Sally and that it was aiming to represent what the character would've been like as a modern road-approved model. 
There's no interior visible in any of the "Cars" movies, but that didn't stop Porsche from paying homage to the character. There's a Sally Special logo on the passenger dash with a picture of the character, as well as the "Cars" logo in various spots throughout the cabin. Porsche even replaced the vehicle's "Drive Mode" to reference Lightning McQueen's catchphrase, changing it to "Kachow Mode."
The money raised from the sale of this one-of-kind car will benefit two charities: the USA for UNHCR, which helps refugees fleeing from areas such as Ukraine and Girls Inc., which strives to support and educate girls to realize their full potential and become leaders of the world.
Copyright 2022, RareCarMarket.com