Jay Leno's Latest Restoration Project Is a Real Gas
Author: Jason / Date: October 19, 2022 / Tags: classic cars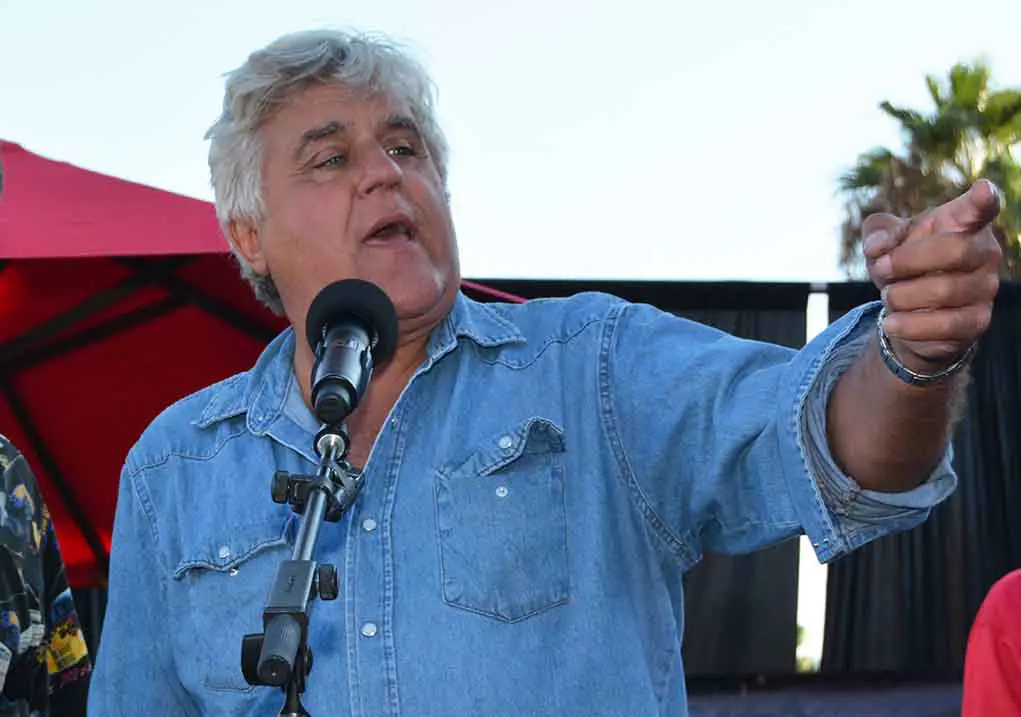 (RareCarMarket.com) – Jay Leno has long had a passion for cars. The proof is in his massive collection that's notably the envy of many enthusiasts. Leno uses his YouTube channel to showcase many of his vehicles and projects. Perhaps one of his most impressive is his recent barn find, a Jaguar XKE/E-Type.
A local police officer tipped Leno off on a possible vehicle at a hoarder's home not far from the TV personality's garage. So, he went to check it out and discovered a 1963 Jaguar XKE hidden under blankets and water heaters. After clearing everything away from the E-Type, Leno discovered the car was in excellent condition — aside from the five decades of dirt and dust buildup. 
Given the Jag's condition — it had just over 17,000 original miles — Leno decided to preserve the car rather than restore it. He took the vehicle apart to address some issues it may have, such as old gaskets, to find that not much needs to be replaced aside from a rusty overflow tank on the radiator. 
Leno will only be replacing items that the car absolutely needs in order to keep it as close to original as possible. Thanks to the weather in Southern California, in combination with the blankets and water heaters, the E-Type is essentially a time capsule, and the former late-night host wants to keep it that way. 
Copyright 2022, RareCarMarket.com