How the Ford Mustang Has Evolved Over the Years
Author: Jason / Date: January 19, 2023 / Tags: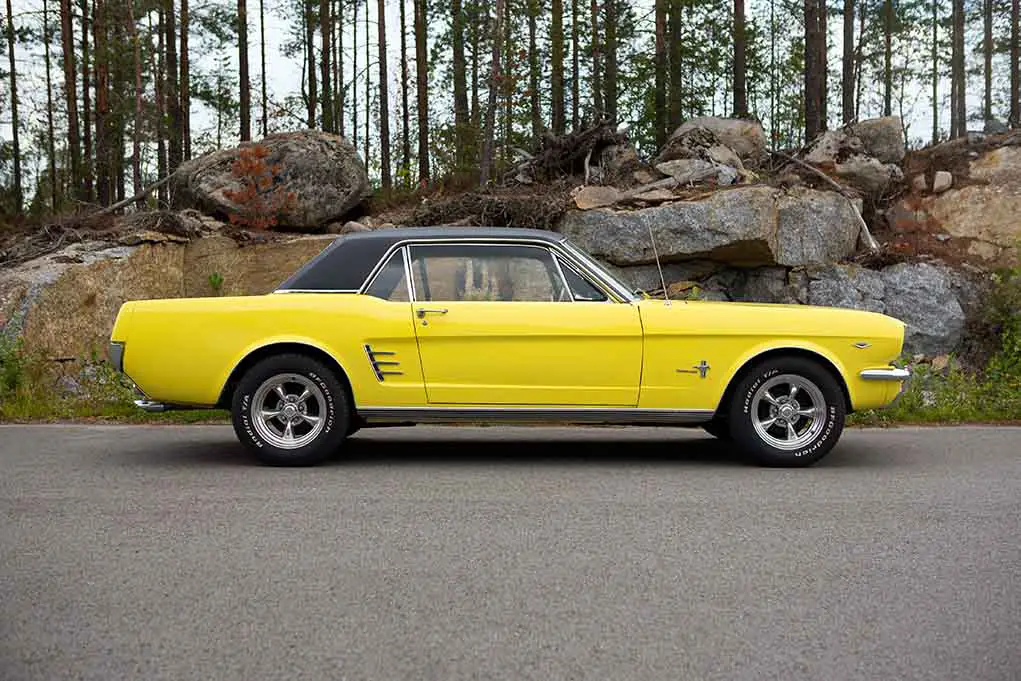 (RareCarMarket.com) – Looking at the modern-day Ford Mustang, you'd never guess it only put out around 100 horsepower at one point. But it's not just the power the car delivers that's kept it successful for decades. It's also not the status of being the first — the one that started the pony cars. No, to stay in the game, Ford has had to adapt and evolve this iconic vehicle to meet an ever-changing market.
The Mustang began as a two-seater concept car in 1962. When Ford released the first production model in 1964, it had grown into a four-seater. The company utilized its Falcon platform to create the Mustang, giving it an elegant look. The original lacked the power it's known for now, with the V6 producing just 101 horsepower and the V8 producing 160 — something Ford quickly adjusted within the first two years, ramping up the top HP to 220.
Ford released the Mustang II in 1974. Federal emissions regulations choked the car. The company moved from the Falcon platform to one that resembled the Pinto. The vehicles were heavy and came with smaller engines. While fuel efficient, they weren't very powerful. Despite this, they were still incredibly popular.
In 1979, Ford debuted the Fox body, one of the most recognizable Mustangs to hit the road. By this time, the oil crisis had stabilized, and the car was back to its original size. However, the engines from the previous generation carried over, and aside from the optional 4.2-liter V8 that produced 122 horsepower, the cars lacked the muscle they were once famous for. This third generation lasted into the 1990s.
From 1994 until 2004, the Mustang increased in power while taking on a more rounded and wrapped appearance. The convertible also made a comeback. Between 2005 and 2014, the vehicle became an entirely new animal. Ford went with a retro-futurism design and boosted power even more, with top trims reaching the 300 horsepower mark.
In 2015, Ford kept pace with the times again, improving the car's looks and performance. Now, the company has even created an electric version of the Mustang. If successful, it could allow the name to live on and lead Ford into the future — even if the world phases out the gas-powered combustion engine.

Copyright 2022, RareCarMarket.com