Fast American Muscle Cars
Author: Jason / Date: August 9, 2022 / Tags: American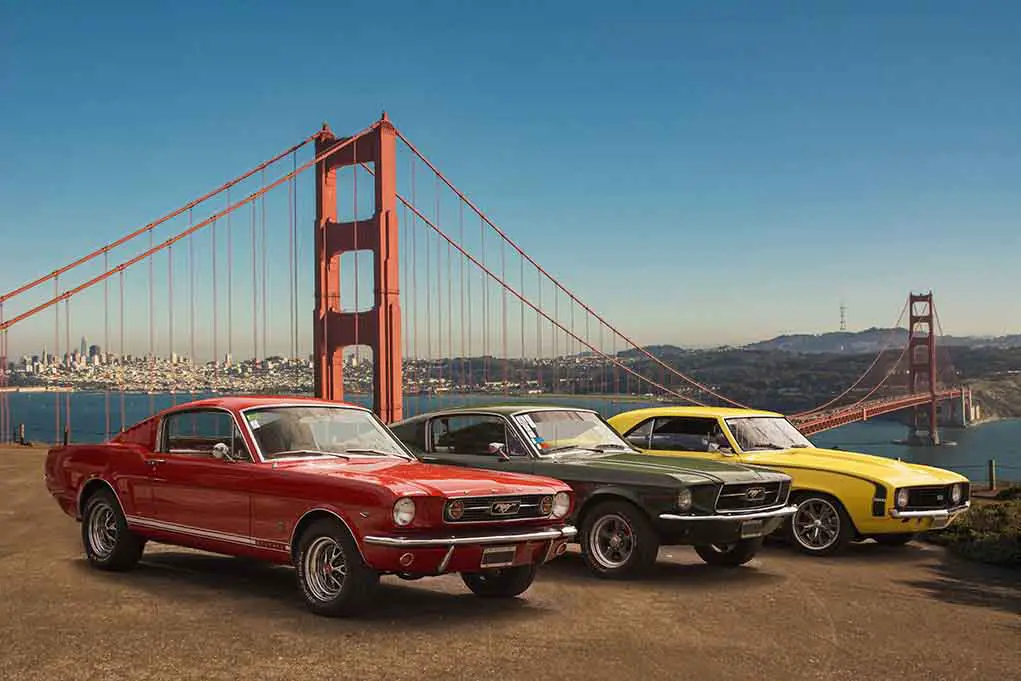 (RareCarMarket.com) -While electric cars, sports cars, and supercars have become popular in the world today, there was a time when America was in love with the muscle car. As times changed, so did cars; newer models left behind big vehicles with even bigger V8 engines in favor of efficiency and savings. Now, most die-hard collectors look fondly back at the iconic, physics-defying examples of American muscle cars on Resurrection Mag's list instead.
This list wouldn't be complete without mentioning the 1969 Dodge Charger that actors drove across TV screens for decades: General Lee of the hit show Dukes of Hazzard. While it may not be the fastest or rarest car, it is iconic. It's also closely related to other cars on the list, including the 1970 Plymouth Hemi Cuda and the 1968 Hurst Hemi Dart L023.
The General Motors family has its fair share of classic muscle cars making this list, like the 1970 Pontiac GTO Judge, the 1969 Chevrolet Corvette ZL-1, 1963 Chevrolet Impala Z11, the 1970 Buick Skylark GSX Stage 1, and the drag strip ready 1969 Chevrolet Camaro COPO ZL1. GM has created a number of spectacular cars throughout the years, though not many can compete with the 1970 Chevrolet Chevelle 454 SS LS6. It came with a 454 cubic-inch engine cranking out 450 horsepower and 500 ft-lb of torque. 
The rarest and most expensive classic muscle car on RM's list is none other than the 1967 Shelby Mustang GT500 Super Snake. Carroll Shelby and Ford teamed up to make this car for Goodyear to promote a new tire. While Shelby planned to produce 50 of these monsters, Ford didn't want to bear the cost, making this car literally one of a kind. 
With an alleged top speed of 170 mph, combined with the fact they only made one, the Shelby Super Snake sold at an auction for a whopping $2.2 million in 2019. 

Copyright 2022, RareCarMarket.com