Driving the World's Smallest Vintage Car
Author: Jason / Date: May 30, 2023 / Tags: Peel P50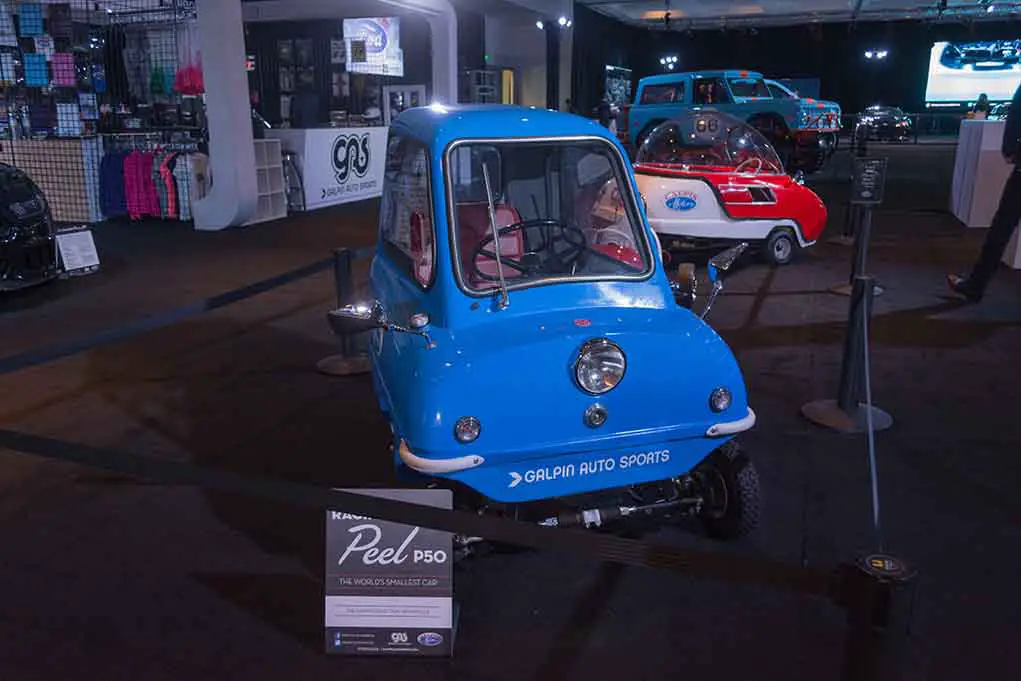 (RareCarMarket.com) – What is the world's smallest vintage car? Perhaps you think it's the original Mini. Nope. What could possibly be smaller, you ask? Introducing the Peel P50. It's not only the world's smallest vintage car, but it's also the world's smallest production car to date.

As crazy as it may seem, the P50 is only 54 inches long, 40 inches wide, and 47 inches tall. Originally costing around $250, it was a cheap and effective alternative to walking. Of course, compared to cars today, it may lack in the power department producing a mere 4.2 horsepower from its 49cc moped engine.

Yet what the car lacks in speed and power, it makes up for with efficiency and mobility, even without a reverse gear. It's easy to maneuver from the outside, weighing a shocking 230 pounds empty. In terms of fuel efficiency, the P50 beats all the competition, even by today's standards. Thanks to its lightweight, gas-saving engine, the P50 enjoys around 100 miles to the gallon. Now, that's a car we want right now as fuel prices are sky high and seemingly breaking records by the day.


Unfortunately, these classic cars aren't $250 anymore. Instead, these classics run above $100k. Of course, you could pick up a new model for under $20k. That's right; they still make them. Who knows? Maybe one day, the modern P50 and its electric sibling, the E50, will revolutionize how we drive today.

Copyright 2022, RareCarMarket.com