Classics That Made It to Hollywood
Author: Jason / Date: March 31, 2023 / Tags: classic cars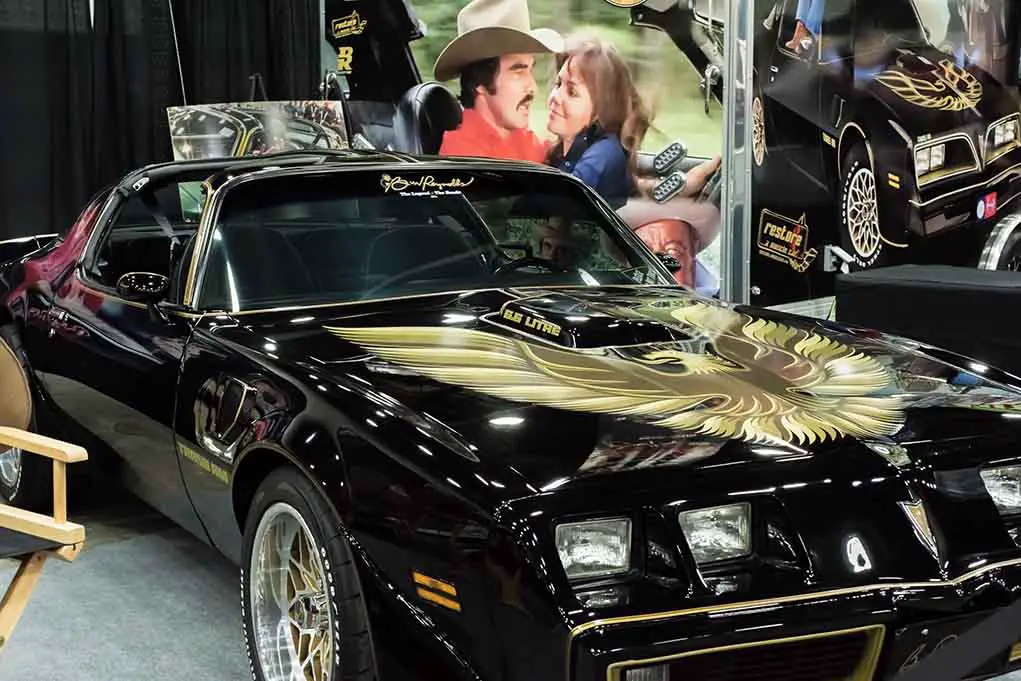 (RareCarMarket.com) – Cars have graced the big screen for decades, often inspiring a love for certain makes and models. Some of these vehicles have even caused a boost in sales simply for their acclaim. Some are the reason for a movie's success. Here are just a few of the cars that became Hollywood stars.
"Smokey and the Bandit"
In this classic starring Burt Reynolds, a 1976 Trans Am starred as the "Bandit's" loyal partner and companion as he bootlegged illegal beer across the country. The black and gold icon helped Pontiac sell more of the model. The company sold nearly 69,000 units before the movie came out and over 117,000 cars in the year after.
Most Iconic of All-Time
The DeLorean Motor Company (DMC) produced what many consider to be the most iconic car on the big screen. In "Back to the Future," viewers saw a heavily-modified DMC-12 capable of time traveling. While the car's fame made it an easily recognizable symbol of pop culture, it came too late to help the company that actually went bankrupt and closed in 1982, three years before Marty McFly took his epic first joyride through time.
Who You Gonna Call? 
This next car earned its fame through its role in "Ghostbusters." A Cadillac Meteor Miller ambulance lies beneath the Ecto-1, the official name of the specter-hunting gang's station wagon. Many have tried replicating this very recognizable one-of-a-kind ambulance, but the fantastic number of details on it makes it nearly impossible to recreate.
While actors, writers and directors get all the awards for making move magic, automobile lovers know it's often the cars that steal the show.
Copyright 2022, RareCarMarket.com