Classic Car Simulators Let You Live Your Dreams At Home
Author: Jason / Date: August 8, 2022 / Tags: classic cars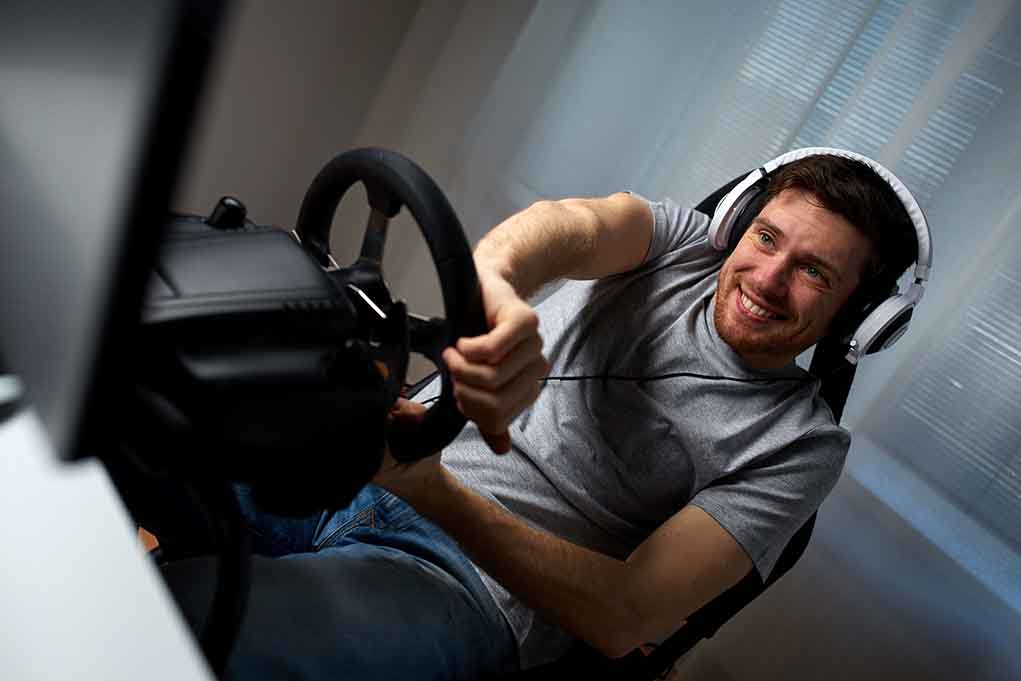 (RareCarMarket.com) – Have you ever dreamed of driving a 1950s Italian racecar through the twists and turns of a course in the Alps? Simulators are making those dreams a virtual reality for some. The Classic Car Trust (TCCT) is a group of dedicated collectors with sponsored simulator lounges in six European cities. TCCT has partnered with companies like Zagato, Pininfarina, BMW, and Mercedes-Benz to create high-end simulated motorsport experiences for people passionate about vintage and classic vehicles. 
Although high-quality simulators are expensive, they're generally less costly than the dream cars they give users a taste of driving — and easier to maintain, too. In virtual reality, you needn't worry about crashes, driving too fast, tickets, or hitting deer on the road — you can simply restart the program and try again.
Classic Race Simulators is a company making full-motion versions for home use. You can see a sample of their product in the tweet below.
As virtual technology advances, there's every reason to believe more companies will enter the market, offering even more realistic experiences. It could open a world of possibilities for enthusiasts who don't have the money to buy classic cars or travel to challenging and exotic auto touring destinations. It could help you virtually live out your dreams.


Copyright 2022, RareCarMarket.com