Classic Car Garage Storage With Childhood Vibes
Author: Jason / Date: November 8, 2022 / Tags: car storage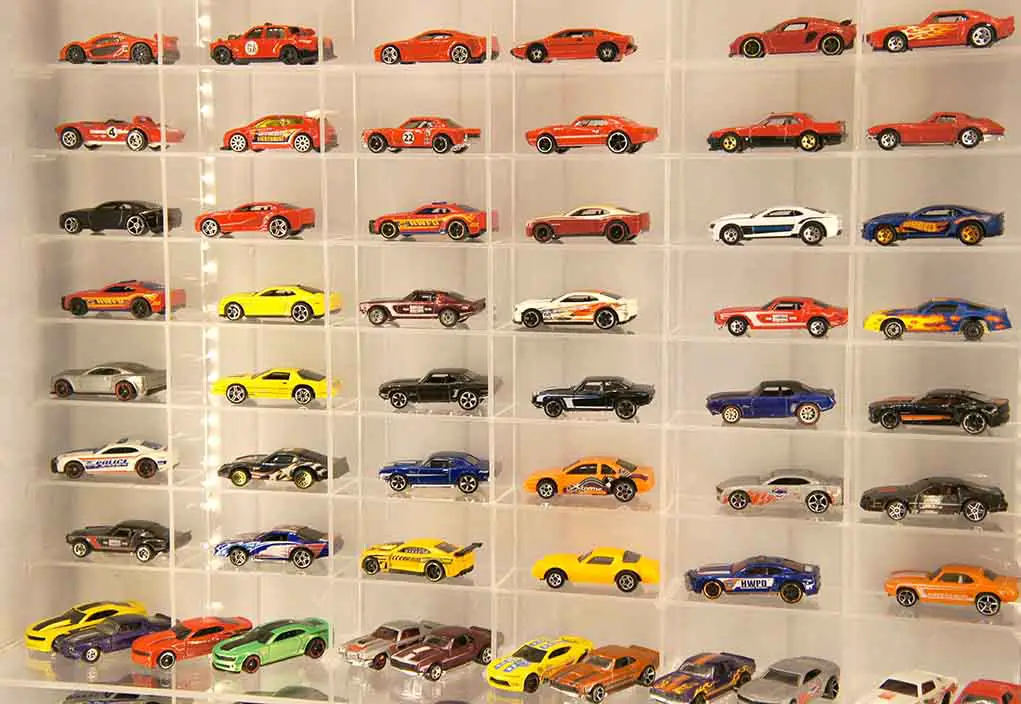 (RareCarMarket.com) – For many, their passion for cars started at a young age and often with Hot Wheels or Matchbox toys with their racetracks and segmented storage cases. While most people can't scale up their toy collection into the real thing, they can now store any classics they do have in a garage that has all the gearhead enthusiasm they want with a touch of childhood nostalgia. 
Chris Bishop recently built the North American Motor Car shop in Danbury, Connecticut. The facility can house around 300 of his clients' vehicles — but not in a traditional way. Rather than spreading the cars across a concrete floor, Bishop stores them on triple-tiered racks. Perhaps one of the facility's best features is that it's climate-controlled. 
At the front, there's a showroom with a 360-degree turntable. It gives the owner the perfect opportunity to grab a video of the vehicle in all its glory. Located in the back of the facility, North American Motor Car also has a custom shop where Bishop and his team of around 20 can work on 10 vehicles at any given time. It lets owners hire the team to tweak their rides to their liking. 
The facility also has several lounges with amenities like a full bar, jukebox, and leather couches. Could this be the future of vehicle storage? Are the days of hiding that Plum Crazy 1970 Plymouth Barracuda under an old dusty car cover in the barn over? 
Copyright 2022, RareCarMarket.com