Chevy Impala — The 50+ Year Sales Record Holder
Author: Jason / Date: August 14, 2022 / Tags: classic cars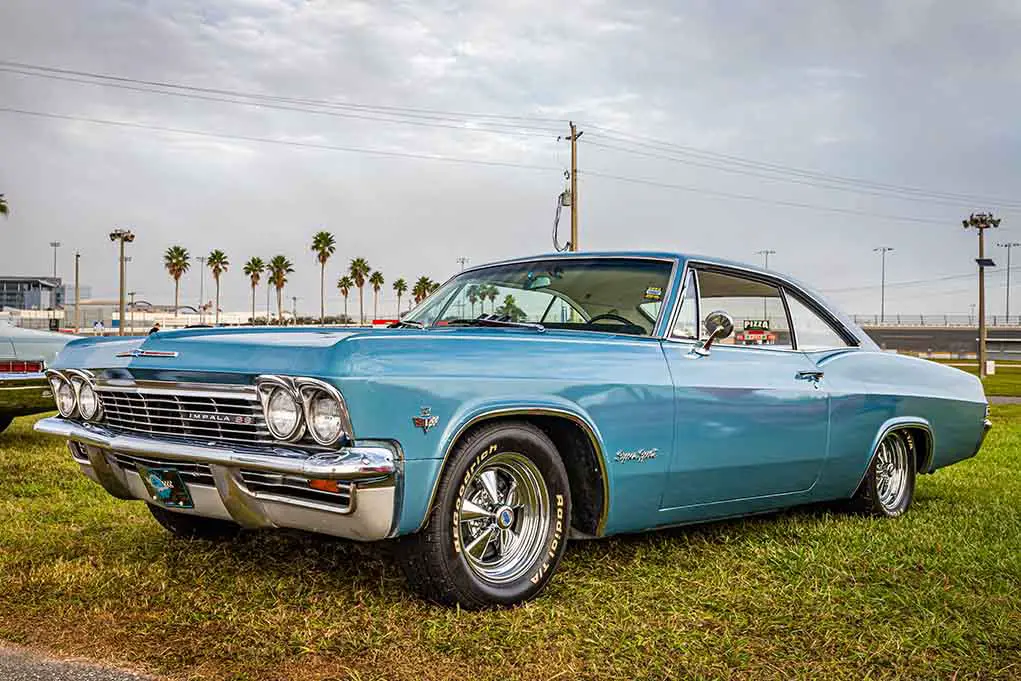 (RareCarMarket.com) – There are many makes and models of cars on the road, but some are inarguably more popular than others. The style and performance of the Chevrolet Impala helped propel General Motors (GM) to new heights by setting a single-year sales record — one that still stands even today, more than 50 years later.
GM introduced the Impala in 1958, and its sleek, winged body was an instant hit. However, its most successful year came in 1965, when it sold over one million units, an industry record that no other car has touched since. 
The Impala was hardly a one-hit wonder either. Throughout the model's long life, the company created 10 distinct generations of this classic, and it remained extremely popular up until 2020, the last year of its production. Much of the vehicle's success is attributed to the fact that it changed with the times. GM improved the performance, styling, and comfort, giving the car new features to meet customer demand. 
In addition to holding the single-year sales record, GM's ability to improve and adapt its top-selling vehicle while offering reliability and affordability throughout the years helped earn the Impala a spot on the Carsforsale list of the top 15 best-selling vehicles of all time. 

Copyright 2022, RareCarMarket.com