Charting the Terrain: The Evolution and Enduring Legacy of the 1979 Toyota Land Cruiser FJ40
Author: Jason / Date: July 11, 2023 / Tags: Toyota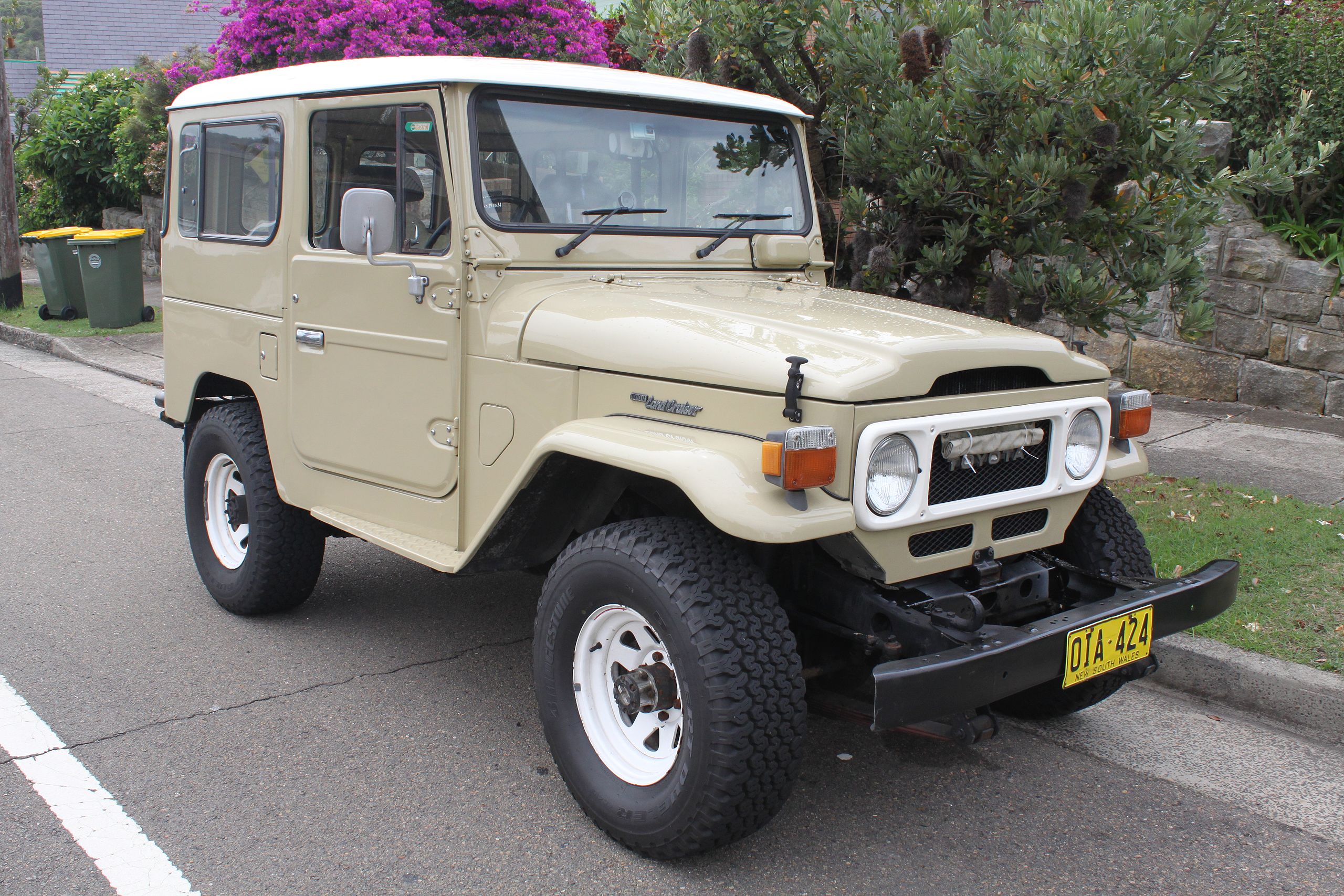 (RareCarMarket.com) – The Toyota Land Cruiser FJ40 is a quintessential symbol of Toyota's engineering prowess and commitment to delivering reliable, durable vehicles. Introduced in 1960, the FJ40 was part of the Toyota Land Cruiser 40 series. However, the 1979 model year stood out for several reasons. Here, we delve into the background, technical aspects, and significance of the 1979 Toyota Land Cruiser FJ40.
Historical Background

The FJ40, part of the Land Cruiser's 40 series, was introduced in 1960 as a response to the Jeep and Land Rover vehicles, aiming to offer reliability and durability in off-road situations.
The 1979 FJ40 is particularly noteworthy as it represents the culmination of nearly two decades of gradual improvements and modifications, marking its maturity and refinement.

Design and Features

The 1979 FJ40 was known for its robust and boxy exterior design, which was functional yet stylish. This model has a removable hard top, providing versatility for various driving conditions.
The interior of the FJ40 was rugged and utilitarian, with easy-to-use controls, durable materials, and high visibility. It had seating for up to five passengers.

Performance and Capabilities

The 1979 model was powered by a 4.2-liter inline-six engine, offering about 135 horsepower and 210 lb-ft of torque. This made the FJ40 a capable off-roader.
Its four-wheel-drive system, along with high ground clearance and solid axle suspension, ensured excellent off-road handling and capability.

Significance and Legacy

The 1979 FJ40 is considered one of the most reliable and enduring models, often seen today in pristine condition due to its build quality and longevity.
Its status as a classic 4×4 icon has ensured the FJ40's ongoing popularity among car enthusiasts and collectors, contributing to high resale values and an active restoration market.
The 1979 Toyota Land Cruiser FJ40's winning combination of reliability, durability, and off-road capabilities has helped to establish it as an iconic vehicle in automotive history. Even after over four decades, it continues to be a beloved model among classic car enthusiasts, serving as a testament to Toyota's enduring commitment to quality.
Copyright 2023, RareCarMarket.com