A Look at Some of Elvis' Most Iconic Rides
Author: Jason / Date: September 8, 2022 / Tags: classics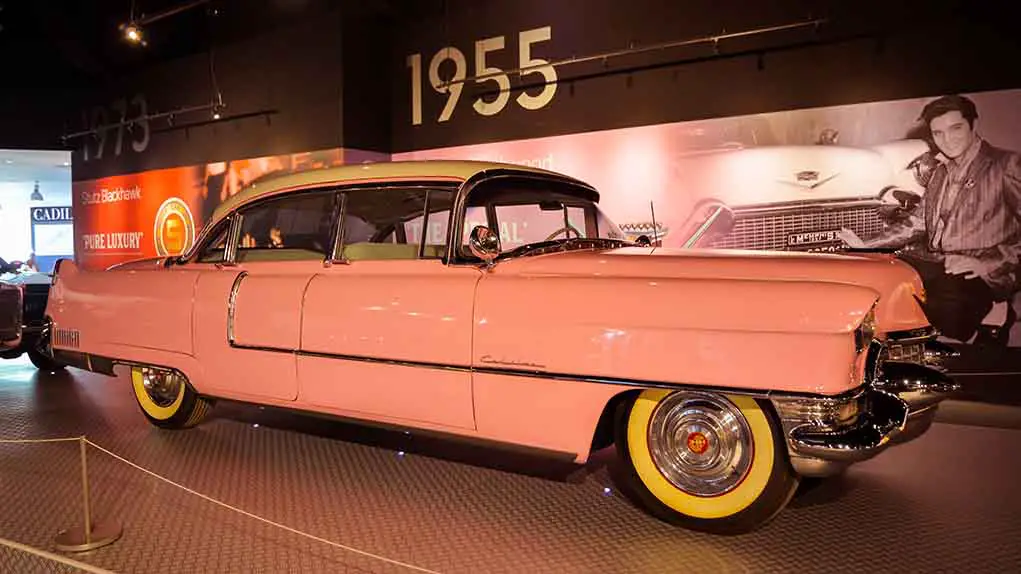 (RareCarMarket.com) – Elvis Presley may be the King of Rock n' Roll, but like many superstars, he also had a knack for collecting cars. The King owned several classics throughout the years, and while he heavily favored the American luxury brands Lincoln and Cadillac, he also had some very interesting imports. Many of these classics are permanently on display at the Elvis Presley Memphis Entertainment Complex. 
Right across the street from the music legend's mansion, Graceland, is a museum dedicated to showcasing Elivs' interests and hobbies throughout his life, which gives fans a chance to connect with him like never before. One of the biggest features of the 200,000-square-foot facility is the rock n' roll legend's collection of cars, motorcycles, and even his customized private jet.
Walking through the showcase, fans can find the BMW 507 Elvis picked up during his time in Friedberg, Germany, on behalf of the US Army, as well as his iconic 1955 pink Cadillac. Another vehicle that sticks out is his Mercedes 600, a popular choice among the wealthy. However, it's his 1963 Rolls-Royce Phantom V that steals the show. It truly reveals just how eclectic he and his collection really were. 
These are only a few of Elvis' many classic cars on display. When not admiring the icon's collection of vehicles, visitors at the museum can follow his life story and his career, including his early life, what influenced him, and how he became the legend he is today. 
Copyright 2022, RareCarMarket.com