A Classic Car/Cigarette Lighter Mash-Up? Yes, Yes Indeed
Author: Jason / Date: May 11, 2023 / Tags: exotic cars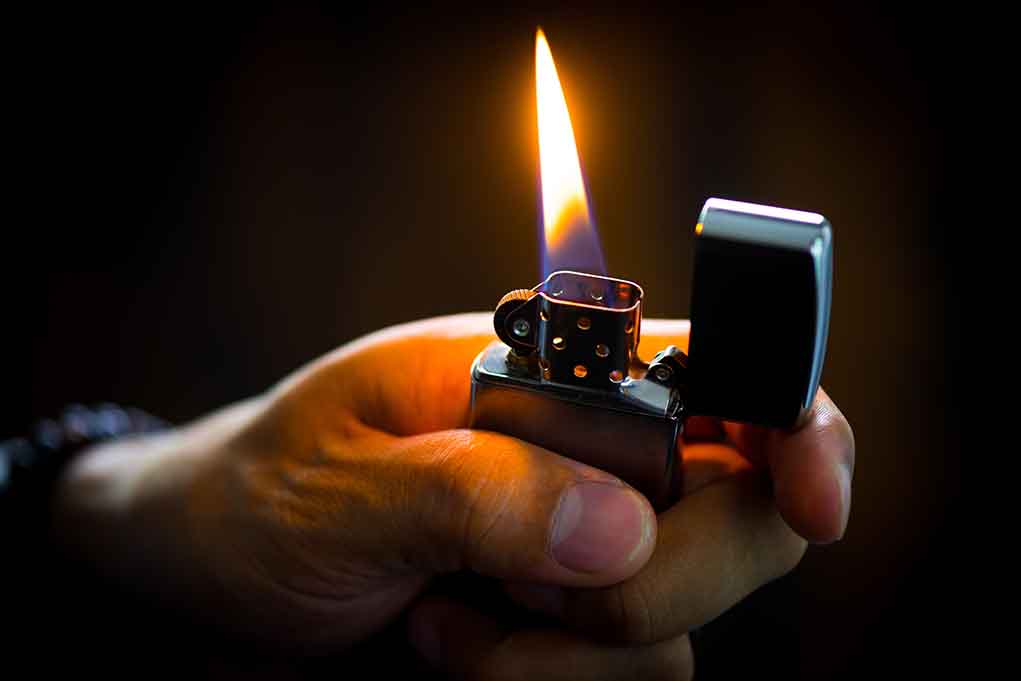 (RareCarMarket.com) – Many companies use cars to advertise their products. At one point, these vehicles were known as productmobiles and resembled the goods or services they were advertising. The owner of one lighter company thought the cars were impressive and set out to create one for his business, and the Zippo Car was born.
The inspiration to create the productmobile came after George Blaisdell, the inventor of the famous lighter and founder of Zippo Manufacturing, attended a parade full of the vehicles. On June 16, 1947, he purchased a 1947 Chrysler Saratoga for just over $2,000. Blaisdell wanted the car to resemble one of his lighters and hired Gardner Display of Pittsburgh to complete the transformation. 
The designers came up with a 1947 Saratoga with two larger-than-life Zippo lighters to replace the cab; they even came with removable neon flames and lids that snapped shut for driving. Gardner Display also painted the company's name on the side of the vehicle in 24-karat gold. The total cost of the project was around $25,000. The car traveled across the country for the rest of the 1940s and well into the 1950s, visiting all 48 contiguous states. 
However, the vehicle's weight caused issues with the tires and resulted in repeated blowouts. One day the car was taken to a dealership in Pittsburgh, Pennsylvania, but the estimated cost to repair it caused it to sit there until the 1970s. When Blaisdell went to retrieve the Zippo Car, he found the dealership had gone out of business, and the car was lost. Even today, the exact fate of the original Zippo car is unknown. 
However, the company has since replaced the vehicle with the Zippo II, a 1947 Chrysler New Yorker. Zippo spent $250,000 in 1996 to transform the car into the next productmobile that features a 350 Chevy small block engine. The new productmobile weighs just over 4,900 pounds with an output of 250 horsepower.
The vehicle stands 12 feet tall when the lighters are open and eight feet tall when they're closed and comes complete with two removable five-foot fiberglass flames. It's still around today and attends events across the country. When the Zippo II isn't driving around, fans can find it at the Zippo/Case Museum in Bradford, Pennsylvania. 
Copyright 2022, RareCarMarket.com